Libyan National Army captures key areas east of Tripoli and shoots down Turkish drone south of Tripoli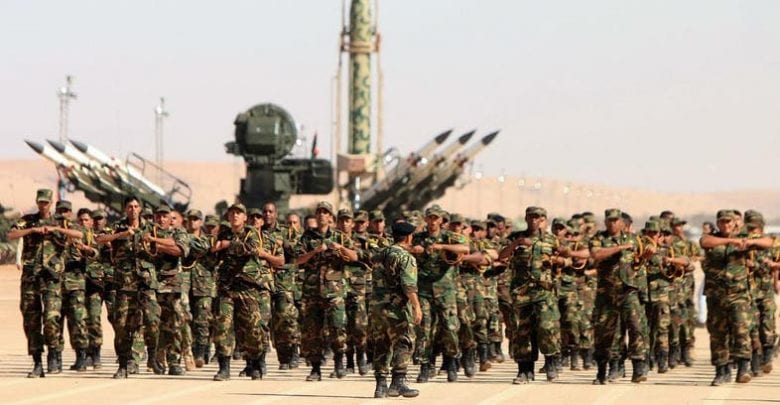 Libyan National Army declares it has captured key positions east of the capital days after declaring a "final and decisive" battle for Tripoli.
Libyan National Army (LNA) shot down a Turkish drone that entered the no-fly zone in Ain Zara axis, south of Tripoli, reported Sky News Arabia.
Earlier, LNA forces launched an attack on the armed militias of Government of National Accord (GNA), while LNA General Command confirmed that all soldiers and officers began implementing what they called "death orders."
LNA Military Information Division announced that the military units began to implement direct orders from their high commanders, where all the military units advanced in the axes assigned to them and stormed enemy positions.
The army units began entering Tripoli in accordance with the orders of LNA commander Field Marshal Khalifa Haftar, according to a top LNA official.
In a brief statement to Asharq Al-Awsat on condition of anonymity, the official said that the army considers all fighting axes "mobile", adding that the armed forces will follow the orders of the Commander in Chief.
Meanwhile, GNA head Fayez al-Sarraj announced that his forces remained in their positions and did not retreat.
According to "Afrigate News" website, LNA forces took control of Hamza camp, south of Tripoli, while GNA's Volcano of Rage Operation announced that its forces controlled al-Toggar region, south of the capital.
Media Center of the LNA's Dignity Operations Room indicated that its forces advanced on various axes in Tripoli, pointing to what it described as "great confusion" among the ranks of the remaining militias, amid reports on a number of criminal leaders escaping the region.
Head of GNA, supported by the United Nations Mission in Libya (UNSMIL), said that "the advocates of war" decided to launch an attack on Tripoli, adding that GNA forces and "February 17th rebels" succeeded in fighting the aggression.
Sarraj called for supporting the civil state project and the state of law and freedoms.
He also urged the countries that support Haftar to "leave Libya alone" asserting that it will not be a base for foreign states, but "an oasis of freedom and democracy" calling on all parties to "stand together to establish a civil state."
The commander of the central region, Major General Osama al-Juwaili, indicated that Haftar's speech was merely "an attempt to satisfy his supporters after his military failure."
He considered the speech to be similar to that of the late Muammar al-Gaddafi before he was ousted. He asserted that the forces are ready to thwart any attack and that Haftar is "still dreaming of entering Tripoli."