Pakistan premier vows to challenge India over Kashmir move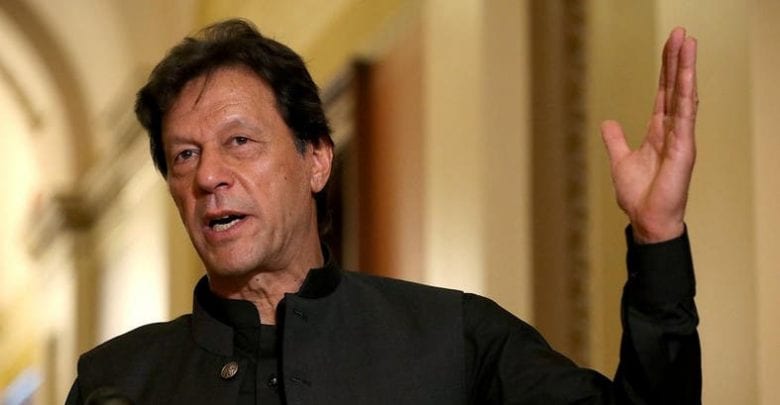 Pakistani Prime Minister Imran Khan vowed Tuesday to challenge at the UN Security Council India's decision to strip Kashmir of its special autonomy, and demanded action from the international community as tensions soared between the nuclear-armed rivals.
 
Khan gave a forceful rebuke of Prime Minister Narendra Modi's decision Monday to scrap the special status granted to the Indian-ruled part of Kashmir from India's constitution in front of a joint-session of parliament in Islamabad.
 
"I want to make it clear that we will fight this issue on every forum, (including) at the UN Security Council," said Khan, who also promised to also raise the issue with heads of state and take the matter to the International Criminal Court.
 
Khan demanded action from the global community as he accused Modi of blatantly violating international law in pursuit of an anti-Muslim agenda in India.
 
"If the world does not act today… (if) the developed world does not uphold its own laws, then things will go to a place that we will not be responsible for," Khan added.
 
The prime minister's remarks came shortly after Pakistan's military announced it "firmly stands" by Kashmiris following a meeting by the army's top commanders in the garrison city of Rawalpindi to discuss the move by India, which is also set to exacerbate the long-running bloody rebellion in Kashmir.
 
"Pakistan Army firmly stands by the Kashmiris in their just struggle to the very end. We are prepared and shall go to any extent to fulfill our obligations in this regard," General Qamar Javed Bajwa said, in a tweet sent by a military spokesman after the meeting.
 
Spokesman Major General Asif Ghafoor said commanders "fully supported" the civilian government's rejection of India's move.
 
"Pakistan never recognized the sham Indian efforts to legalize its occupation" of the disputed mountainous region, he added.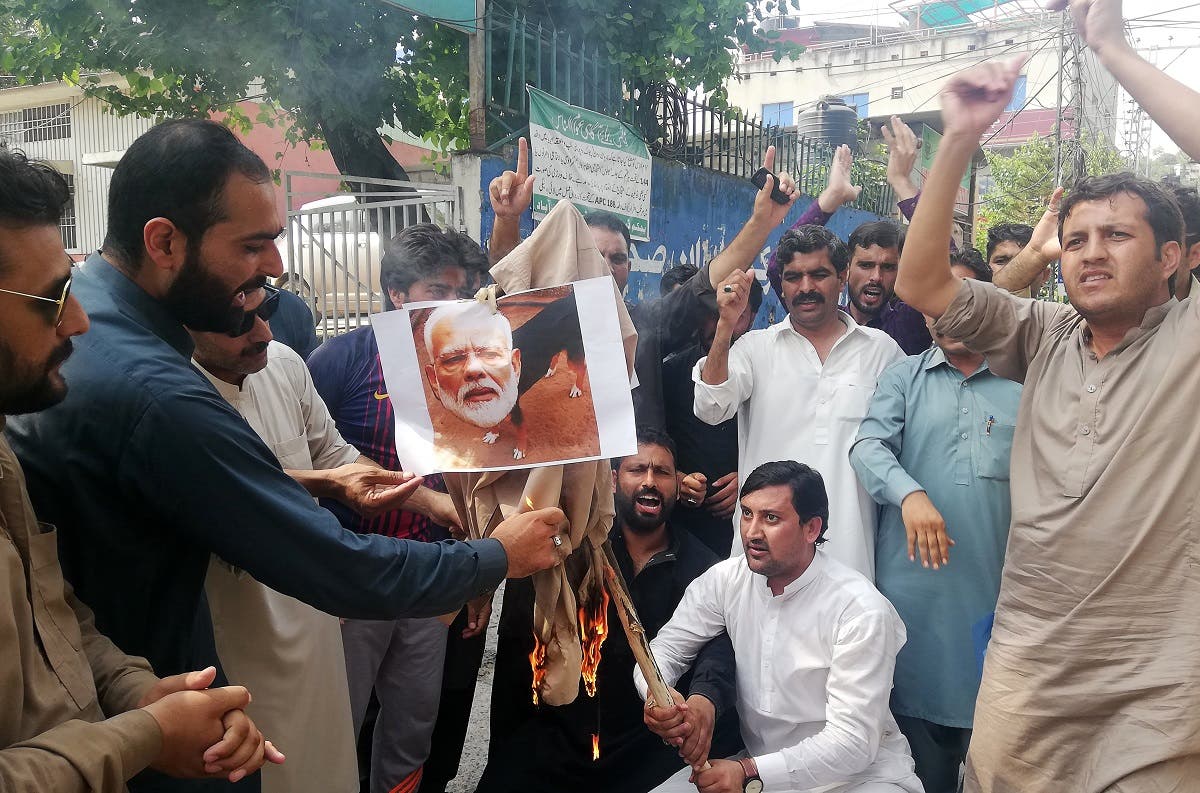 Pakistani Kashmiris burn a photograph of Indian Prime Minister Narendra Modi during an anti-Indian protest in Muzaffarabad, the capital of Pakistan-administered Kashmir. (AFP)