Libyan Negotiators in Military Talks Hosted by Egypt Score Outstanding Progress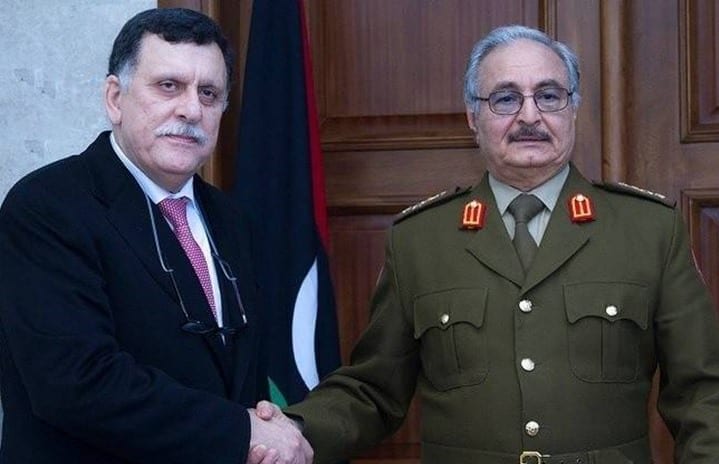 During talks hosted by Egyptian coastal city Hurghada, the negotiators signed a preliminary memorandum of understanding stipulating the formation of a military body that includes all Libyan sects.
The U.N. support mission in Libya said in a brief statement that military and police teams from eastern and western Libya met in Egypt's Red Sea resort of Hurghada. The talks came within the meetings of the Libyan military-security track (5 + 5) under the auspices of the United Nations.
The U.N. mission noted that both sides have demonstrated "a positive and proactive attitude aimed at de-escalation of the situation."
The outcome of the Egypt-based negotiations will be mainstreamed into U.N.-brokered military talks, the U.N. mission said.
Among the recommendations are the establishment of an army and police rapid intervention force, whose mission is to protect the government headquarters and oil facilities.
The agreement also included the distribution of military positions according to the different regions in the war-torn country, as part of the plans to integrate the people into a unified military institution, and to restructure the various security services.
Last Sunday, the Egyptian city of Hurghada on the Red Sea coast hosted meetings between  military and security leaders representing the east and west of the country, to agree on the military and security tracks.
Libyan military sources then told Al-Ain news that the meetings would first discuss preparing for the resumption of the UN-backed 5 + 5 military consultations, which will be hosted in Cairo in the coming days, as well as the establishment of an expanded military committee to discuss support for the military institution.
The sources confirmed also that the meeting would discuss developing plans to remove mercenaries and armed militias and secure oil sites.