Libyan tribes threats Dabaiba until Sunday to pay army salaries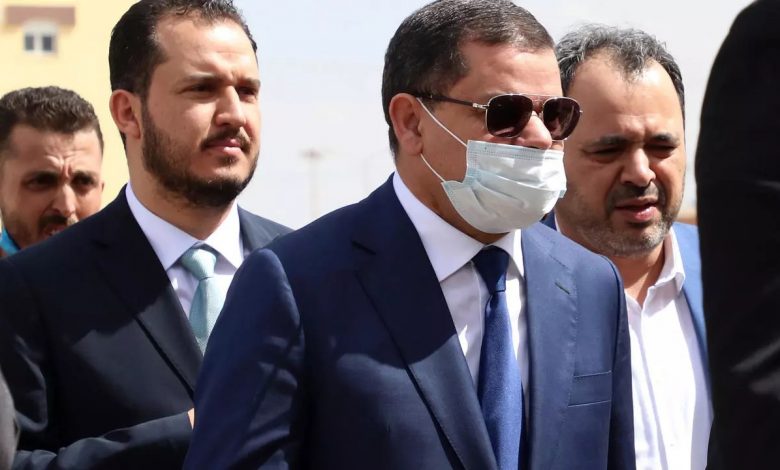 The Libyan government headed by Abdel Hamid Dabaiba is under attack and accusations of corruption. After the Libyan army accused it of stopping paying the salaries of thousands of its members, a group of notables, dignitaries and sheikhs of the Oil Crescent tribes warned the government, and gave it and Finance Minister Khaled Al-Mabrouk until next (Sunday) to pay the salaries of the forces The armed forces and the internal security, otherwise the oil pumping operations will be stopped, according to what local media reported today (Friday).
The Director of the Moral Guidance Department at the Army General Command, Khaled Al-Mahjoub, revealed in a statement yesterday (Thursday) that the salaries of the armed forces were cut, stressing that this government measure "means cutting the lives of half a million people who are the families of the soldiers."
He accused the prime minister of fraud and corruption, pointing to flimsy arguments behind them for not paying the money. He said, "Instead of the government directing its work to perform its duties in fulfilling the will of the Libyans for elections, national reconciliation and the unification of institutions, it is suspending the salaries that about half a million citizens are waiting for in the army." Al-Mahjoub disclosed that the Dabaiba government spent more than 90 billion dinars in several months, including 20 billion on developing corruption instead of developing the country.
And he stated that despite the intervention and addressing the Parliament and the Military Committee 5 + 5, Dabaiba has been reluctant for the fourth month in a row to pay the salaries of the armed forces that secured the sustenance of the Libyans and re-pumped it through the National Oil Corporation, the responsible party, until the income this year reached more than 100 billion.
This is not the first time that the army has complained about stopping the salaries of its members. Last October, it accused the prime minister of not releasing salaries for a period of 3 months, before the then UN envoy Jan Kubis and US Ambassador Richard Norland intervened and solved the problem.