Listing Mohamed Aboutrika and 1,528 People on Terrorist Lists for 5 Years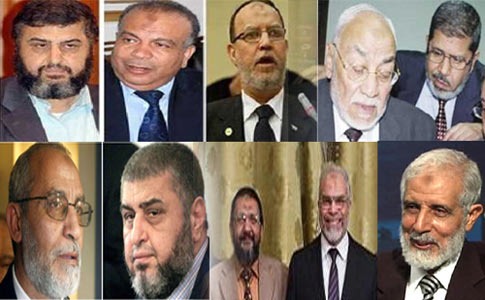 A state of anger and sympathy prevailed in social networking sites in Egypt, after the Cassation Prosecution Office recommended that the Criminal Court support the criminal court's decision to include former Al-Ahly Club and Egyptian team star Mohamed Abu Trika and 1,528 people, including Muslim Brotherhood leaders, on terror lists for a period of 5 years.
The prosecutor's recommendation came today, Thursday, during the first hearings of the defendants 'appeal, which witnessed the defense team's request to postpone looking into the appeal until the prosecution's memorandum is reviewed.
It is noteworthy that the prosecution's recommendations are advisory and not binding on the court, but judgments are usually issued in response to them, especially in the terrorism departments that have been allocated by the government since the military coup in the summer of 2013 under the leadership of the Minister of Defense at the time and the current President Abdel Fattah al-Sisi.
The prosecution had submitted a memorandum, No. 5 of 2018, calling for the inclusion of Abu Trika and the other defendants on the background of the investigations in Case No. 620 of 2018, and accordingly the Criminal Court issued its decision to include them on the lists of terrorist entities.
Social networking sites witnessed anger over the prosecutor's recommendation against Abu Trika, and some criticized what they described as the absence of justice in Egypt and the lack of independence of the judiciary, as a tag entitled "Trika" was issued on the list of the highest interaction in Egypt, and thousands of tweeters shared sympathy with the beloved football star among Egyptians.
This is the second inclusion of Abu Trika on the lists of terrorism, after the Court of Cassation in July 2018 annulled the criminal court decision issued in January 2017 to include him on terrorist lists, along with 1,538 people, including the late President Mohamed Morsi and leaders of the Muslim Brotherhood. 
Tweeters circulated pictures and video clips of Abu Trika's conversations, with the aim of showing solidarity with him, stressing the Egyptians 'love for Abu Trika, despite the regime's political accusations.
Others were surprised by the regime's continued hostility to Abu Trika, describing it as terrorism, despite the great popularity it enjoys among the Egyptians.