Former Tunisian defense minister reveals details of coup attempt on Essebsi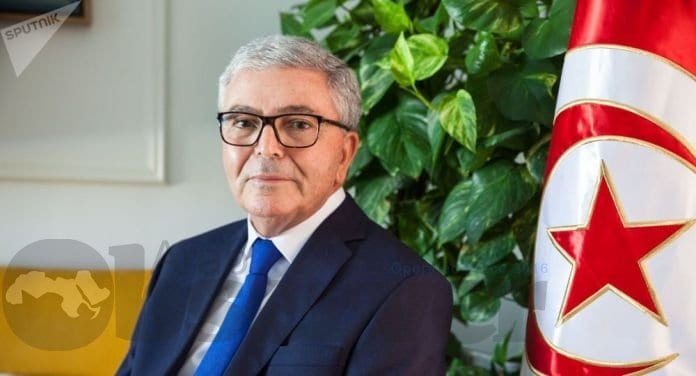 Tunisian presidential candidate and outgoing defense minister Abdelkrim Zubaidi revealed the facts related to the so-called "Black Thursday", the day the country witnessed two suicide bombings, in conjunction with the transfer of the late President, Béji Kaid Essebsi, to the hospital before his death.
Zubaidi said in a televised interview: "When the President of the Republic (Beji Qaid Essebsi) in the military hospital for treatment, I received calls from the Parliament and the Presidency to intervene, especially with the convalescence period, which was the President of Parliament, Mohammed Nasser, who immediately presented to the Council and began his duties, after To have frequent information about your love planned and circulate the rumor of the death of the president. "
He added that he "ordered the military establishment to remain on alert to protect the legitimacy and the Constitution and prevent any attempted coup against them, and the army would deploy in a few minutes and encircle the parliament and prevent the entry of deputies."
He continued: "We stopped the rumor of the death of the president and Nasser returned to his duties and informed him that there is no vacancy, neither my time nor permanent," noting that he contacted Prime Minister Yusuf al-Shahed, who assured him that there is no possibility and he agrees with what he did.
Zubaidi denied, the late President Beji Caid Essebsi any poisoning or poisoning fabricated, indicating that a full expert committee conducted the analysis and categorically denied it.
The head of the Tunisian parliament, then Mohamed Nasser, decided to form a commission of inquiry into what was promoted on suspicion of a coup attempt on power, after Essebsi was ill and admitted to hospital for treatment, the day when Tunisia witnessed three terrorist operations.
Tunisian President Béji Caid Essebsi left the military hospital a day later and received Zubeidi on Monday (July 22nd) at Carthage Palace. The presidency announced the death of Béji Caid Essebsi on Thursday (July 25th) following severe health problems.