Macron: Algeria is helping diversify Europe gas, answers Truss jibe
French president Emmanuel Macron answered reporters' questions during his visit to Algeria.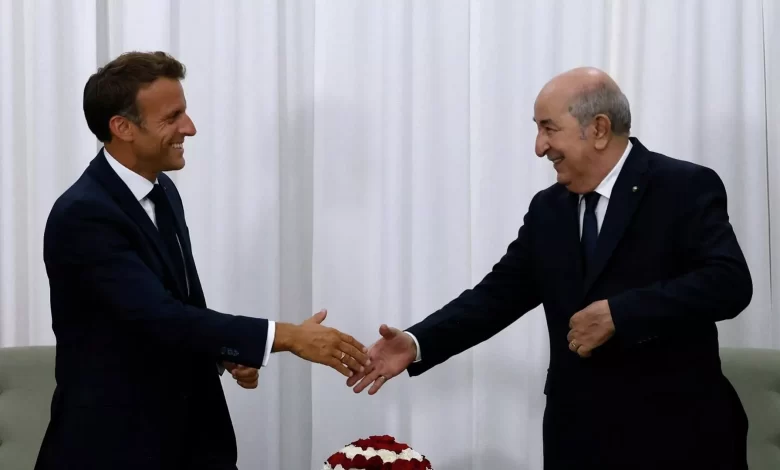 Algeria has helped Europe diversify its energy supplies by pumping more gas to Italy, French President Emmanuel Macron said Friday during a visit to Africa's top gas exporter. Dismissing suggestions that Italy and France were "in competition" for Algerian gas, Macron welcomed a deal Algeria signed last month to pump more gas to Italy. The deal is "good for Italy, it's good for Europe and it improves the diversification of Europe," he told reporters.
Mr. Macron was also asked about comments from Liz Truss, the favorite to become UK prime minister, said, "the jury's out" on whether Macron was Britain's "friend or foe". The French president answered UK was an ally "whoever its leader are". "The British people, the United Kingdom, is a friendly, strong and allied nation, regardless of its leaders, and sometimes in spite of its leaders or the little mistakes they may make in grandstanding," Mr. Macron told reporters during a visit to Algeria.
Italy buys the majority of its natural gas from abroad, with about 45% of its imports historically coming from Russia. Since February it has sought to boost supplies from Algeria, which has a pipeline through which it can pump gas to Italy. Algeria supplies around 11% of the natural gas consumed in Europe.
An Algerian government source also said the North African country would increase gas exports to Italy by four billion cubic meters. Italy's Eni, US major Occidental, France's Total and the Algerian group Sonatrach signed a $4 billion, 25-year oil and gas production-sharing contract last month that will provide Rome with "significant volumes of natural gas", Algerian President Abdelmadjid Tebboune said at the time.
On Iran, Mr. Macron said the fate of a revived nuclear deal is up to Iran, and an agreement will be "useful" even if it doesn't settle everything. Asked about the chances of success in reviving the 2015 agreement, Mr. Macron said that "now the ball is in Iran's court."
He also warned against the use of civilian nuclear facilities as an instrument of war in Ukraine, where a Russian-controlled plant has been disconnected from the power grid: "War in any case must not undermine the nuclear safety of the country, the region and all of us. Civil nuclear power must be fully protected."