Macron: "French troops will stay in Iraq"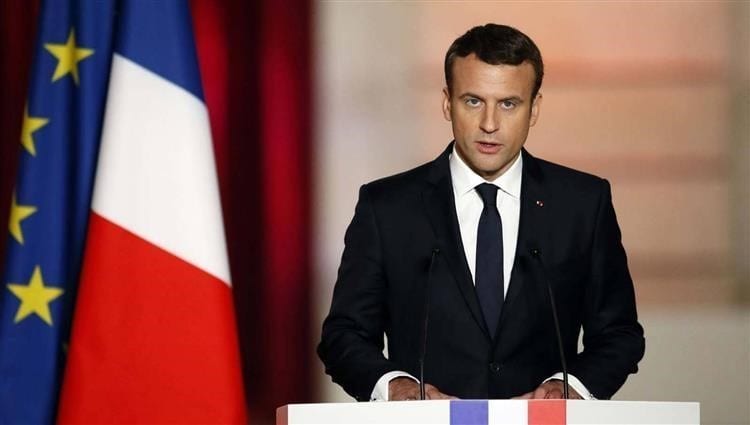 President Emmanuel Macron said on Saturday that France will keep troops in Iraq as part of anti-terrorism operations for as long as the Iraqi government needs, regardless of whether or not the United States decides to withdraw.
He said his country would continue to deploy troops in Iraq to battle terrorism even if the U.S. were to withdraw.
Macron was speaking at a news conference in Baghdad where several Middle Eastern leaders were attending a summit.
"No matter what choices the Americans make, we will maintain our presence in Iraq to fight against terrorism," Macron told a new conference in Baghdad.
"We all know that we must not lower our guard, because Daesh (ISIS) remains a threat, and I know that the fight against these terrorist groups is a priority of your government," Macron said earlier after a meeting with Iraqi Prime Minister Mustafa al-Kadhemi.
Iraq and France are "key partners in the war against terrorism", Kadhemi replied.
On the Afghan evacuations, he said France was holding preliminary discussions with the Taliban about the humanitarian situation in Afghanistan and the possible evacuation of more people from the country. France said on Friday its evacuation operation had finished.
Summit overshadowed by Afghanistan
The Taliban's takeover of Afghanistan overshadowed the summit in Baghdad grouping key regional leaders as well as Macron.
"Given the geopolitical events, this conference has taken a special turn," Macron said at the summit.
An ISIS affiliate claimed Thursday's suicide bombing in Kabul that killed scores of people, including 13 U.S. troops. The attack revived global concerns that the extremist group, which seized swathes of Syria and Iraq before being routed from both countries, is emerging anew, analysts said.
France was part of a U.S.-led coalition established to battle ISIS after it announced a "caliphate" in territory seized in Iraq and Syria in 2014. It has around 800 troops deployed in Iraq. 
Baghdad declared ISIS territorially defeated in December 2017, but the group still retains sleeper cells and continues to claim bloody attacks.  
According to Colin Clarke, senior research fellow at the Soufan Center, ISIS "still has access to tens of millions of dollars and will likely continue to rebuild its network throughout Iraq and Syria".  
One of the deadliest was a bombing last month that ripped through a crowded market in the capital, killing over 30 people on the eve of a key Muslim holiday.  
In July, President Joe Biden said U.S. combat operations in Iraq would end this year, but that soldiers would continue to train, advise and support Iraq's military in the fight against ISIS. Washington currently has 2,500 troops deployed in Iraq.