Many challenges await Hisham El-Mechichi Government, the most important is the advancement of the economic situation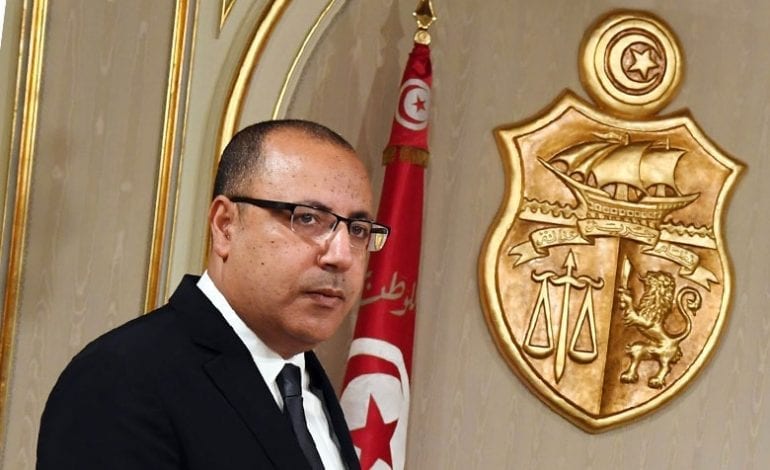 Many challenges await Hisham El-Mechichi Government, An atmosphere that prompted Prime Minister-designate Hisham El-Mechichi to choose a group of 25 ministries from independent, non-partisan competencies.
For the third time in less than a year, Tunisian lawmakers voted to give confidence to a new government, in a sign of the instability prevailing in the country amidst the deep divisions within parliament..
In his speech before the deputies, Al-Meshishi pledged to cooperate with parties and parliamentary blocs and coordinate with them to achieve his program in which he focused on advancing the economic and social situation. .
Al-Mushashi said: "I reaffirm in this regard my personal commitment to constructively deal with all political blocs, parties and national organizations, as I believe in the national role of all these living forces to serve the country to achieve the people's demands."
It seems that Mishichi has put everyone before a difficult choice .. Supporting a government of specialists contrary to the wishes of the big parties or opening the way to early legislative elections..
At the last moment, the Ennahda movement, the Heart of Tunisia, and Long Live Tunisia and National Reform bloc announced that they would grant confidence to the government, while the Dignity Coalition and the People's Movement decided not to pass the government.
Supporters of the government announced that their decision was taken as an appreciation of the difficult situation the country is going through … that work will be done later on developing the government into a political government..
For his part, Tunisian Parliament Speaker Rached Ghannouchi said: "This exceptional situation calls for all of us to show a high spirit of responsibility, uphold the values ​​of cooperation and collaboration, and work on calm in order to overcome all difficulties."
READ ALSO:
Kuwaiti woman stabs Syrians for unknown reasons!
Observers of the Tunisian issue believe that the Mishichi government will be a crisis management government that must especially pay attention to financial balances to avoid the bankruptcy of the state, as it is required to find radical solutions to re-move the wheel of development and restore the economy to recovery and work to reduce the unemployment rate that reached 18 percent due to the outbreak of the Corona epidemic. .
The explosive social situation in some less developed regions calls for a serious gesture from the government to find real solutions that improve the citizens' purchasing power, and to agree on a social truce with national organizations such as the Labor Union and the Union of Customs. .
It must also establish a climate of trust between the various political parties and a real will for reform, to provide a solid political belt that allows the government to download its programs on the ground. .