Messi overtakes Mbappe to set new Paris Saint-Germain record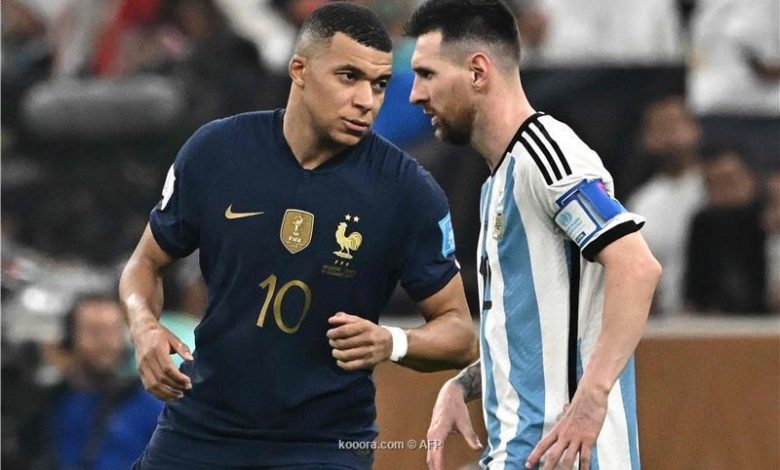 One of the most coveted items in the world of football are footballers' shirts, and even more so if they are the original ones used in the matches.
For this reason, since last November Paris Saint-Germain used a new marketing strategy that consisted of auctioning off their players' jerseys after the matches.
It happened for the first time with the kits used in the 5-0 thrashing of Auxerre in Ligue 1 on November 13 and there was a base price of 199 euros (in the shop it is usually 113 euros).
The most popular of the four shirts on sale was that of Spanish defender Sergio Ramos, which fetched 3,419 euros, ahead of those of Marco Verratti (2,611 euros), Nuno Mendes (2,600 euros) and Achraf Hakimi (1,600 euros).
Mbappe's shirt sells for 15,000 euros
The shirts from the Paris Saint-Germain win over Strasbourg and the defeat to Lens were again up for grabs, with the most expensive on both occasions being those of French striker Kylian Mbappe.
The first went for 15,017 euros and the second for 14,083 euros and both bids were made by buyers of Chinese origin.
Messi breaks Mbappe's record
But, Lionel Messi then broke this record in the auction after the recent match against Angers.
On his return to Ligue 1, the Argentine's jersey is already set to be a record auction, even with 24 hours still to go.
The battle for his No.30 top is being led by bidders from China, Spain, the UK, Japan and Italy, and currently a Chinese individual is leading the race with a bid of 22,006 euros.
It should be noted that all the funds raised by Paris Saint-Germain in this action went to the club's charitable foundation.
"The proceeds raised from these shirts will be used to continue the development and growth of the club and will be used for several different projects," explained PSG.