Massimiliano Allegri Assures That Christiano Has Already Decided To Continue At Juventus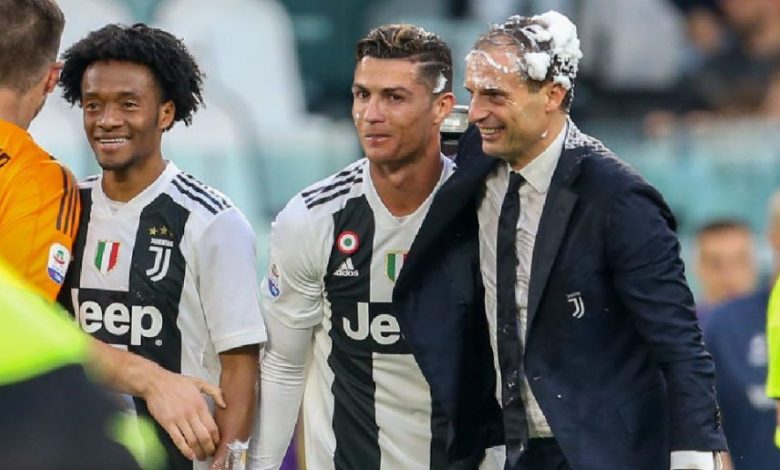 Are you one of those who dreamed of seeing Cristiano Ronaldo and Messi together at PSG? Well, we bring you bad news. It turns out that the Juventus coach, Massimiliano Allegri, has already gone out to put away once and for all the rumors about a possible departure of the Portuguese star from Vecchia Signora.
Cristiano out of Juventus?
And it is that not only was there talk that CR7 could leave Juventus to arrive in Paris as happened with Messi and Barcelona, there were also rumors that he would wear white again to play for Real Madrid. Cristiano himself had to go out to silence those rumors with a message on the networks, although if we analyze what he wrote, he did not rule out the idea of ​​leaving the Italian club either.
Cristiano just said that the way his name was handled and how his future was speculated was disrespectful, in addition to saying that his history with Madrid had already been written. But although he said that he was focused on his work, he did not confirm that he would stay with Juventus, and the door to the possibility of leaving was still open (a little, but open).
Allegri Says CR7 "Stays"
However, the Juve coach did deliver a clearer and more forceful message. According to statements taken by the EFE agency, Allegri assured that Cristiano never intended to leave Turin and he himself told him that he will continue with the club.
"Cristiano has always trained well. I read the rumors in the newspapers, but his will to leave Juventus never existed ", declared the helmsman. "Cristiano told me that he stays, we can clarify that. I have only heard rumors from you (the media). He's working well and he's staying at Juventus".
The season starts for Juve
And if you are one of the (new) PSG fans, don't get too excited, Allegri made it clear that his team is going for all possible titles this season, and yes, that includes the Champions League. "Like every year, we play to win all the competitions. Let's do things one after another and try to win the first game against Udinese".
The Italian coach stressed that having Cristiano represents an "added value" for Vecchia Signora, since the pressure on him is so great that nobody remembers everything he has achieved: "If he does it wrong this year, they will only remember that he did it wrong with Juventus," he mentioned.
The Juventus will start the Serie A visit to Udinese on Sunday, and unless Allegri make a Pique, will be the first of many games CR7 this season along with other figures such as Manuel Locatelli ( who arrived in Turin this week ).