Ministers accused of forged certificates in the new Libyan government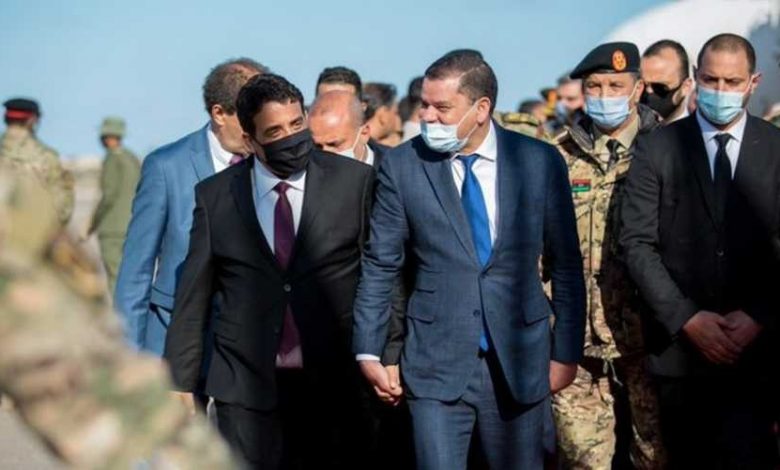 The Administrative Control Authority in Libya has opened an investigation into the file of fraud by a number of government members Abdul Hamid Dabaiba University degrees and academic qualifications for leadership positions.
It asked the government to obtain their CVs for review and verification, which puts Dabaiba in front of new accusations of allowing diploma fraudsters to occupy government positions, after the scandal of bribing members of the Forum for Political Dialogue in order to gain power.
False CVs
This came after local media published reports that some members of the new government had submitted false CVs that included forged certificates and incorrect academic qualifications in order to obtain leadership positions in the country that qualify them to benefit from multiple financial privileges, including the Minister of Labor and Rehabilitation, Ali Al-Abed Al-Reda, Who you mentioned forged his documents, personal certificates and job rank in order to assume the position.
Accordingly, the head of the Administrative Control Authority asked the head of government to provide him with the CVs of the members of the government and its ministers and a copy of their academic qualifications, after receiving information on the authority that matched what was reported by many media outlets about the existence of forged certificates by a number of members of the National Unity Government.
This came according to a letter sent by the head of the commission (the highest supervisory authority in Libya), Suleiman Al-Shanti, to Dabaiba.
Saleh raised the issue previously
On March 10, the new government of Libya, consisting of 27 ministers, two deputy prime ministers and six state ministers, won the confidence of Parliament, to be tasked with leading the transitional phase until the elections at the end of this year, before it officially assumed its duties two weeks ago.
The Speaker of Parliament, Aguila Saleh, opened this file before the government obtained the confidence of Parliament, and said that "there are those who talk about the presence of members in the formation of the government wanted in cases before the Attorney General, and there are those who talk about members who obtained forged certificates," calling on Dabaiba to form the government with "His will is free," and Dabaiba has already replaced some conservative candidates.