Mohamed Salah Becomes the "King of the Left Foot" in the English Premier League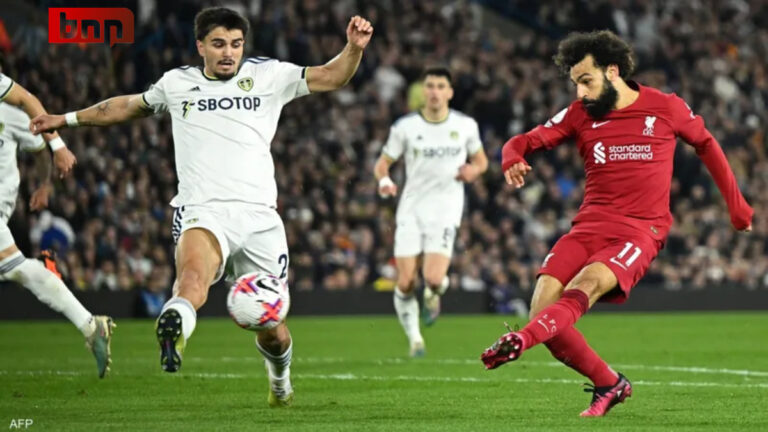 Record-Breaking Performance: Mohamed Salah's Unprecedented Achievement in English Football
Egyptian football sensation Mohamed Salah has once again etched his name into the annals of English Premier League history.
During Liverpool's dominant 6-1 triumph over Leeds United in the 31st round of the league, Salah scored two exceptional goals, pushing his career total to a staggering 107 left-footed goals.
This impressive milestone makes him the all-time leader in left-footed goals scored in the history of the Premier League.
Mohamed Salah's Exceptional Talent Shines Bright
Salah's extraordinary skill and unwavering determination have seen him climb the ranks of football greatness, surpassing legendary names in the process.
His record-breaking achievement positions him at the pinnacle of a list that includes such illustrious footballers as Robbie Fowler, Robin van Persie, Ryan Giggs, and Riyad Mahrez.
Liverpool Legend Surpassed: Robbie Fowler's Record Dethroned
Former Liverpool icon and top scorer, Robbie Fowler, had held the record for the most left-footed goals, with an impressive 106 goals to his name. With Salah's latest accomplishment, he has eclipsed Fowler's longstanding record, securing his position among the greats of English football.
The 29-year-old forward's remarkable feat further solidifies his status as a Liverpool legend and a Premier League superstar.
Salah's consistent performances have played a pivotal role in Liverpool's successes, and his record-breaking goal tally demonstrates his incredible talent and unwavering commitment to excellence.
Fans and football enthusiasts alike eagerly anticipate Salah's future achievements, as he continues to push boundaries and redefine what is possible in the world of football.