Mohamed Salah, the world's talk after his legendary goal against Manchester City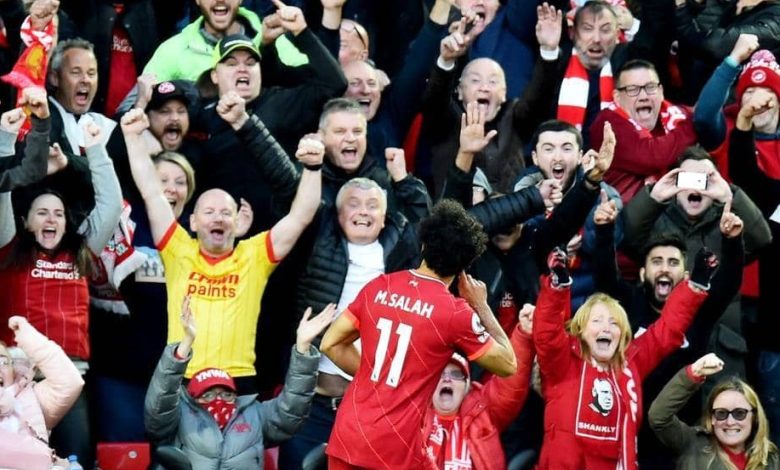 The wonderful goal scored by Egyptian star Mohamed Salah, the English player of Liverpool, against Manchester City, in the confrontation that ended in a positive 2-2 draw, at "Anfield" in the top of the seventh round of the English Premier League "Premier League" for the current season, was praised globally by the Many football stars and also different media.
Mohamed Salah managed to score the second goal of the Reds against City in the 76th minute with great skill, after overcoming more than one player to hit the goal with his right foot, raising his score to 6 goals this season and 103 in the history of the Premier League.
The most prominent statements about Mohamed Salah's goal were as follows:
Jurgen Klopp: People will talk about him for a long time 50 or 60 years
Jordan Henderson: Amazing goal unfortunately that wasn't the winning goal
Michael Owen: Mohamed Salah is exceptional and one of the best players in the world
Gary Lineker: An amazing goal from a great player
Liverpool FC: King Salah has hearts when he dances with his beloved football
Basketball legend LeBron James: Mohamed Salah is absolutely unbelievable
The Sun newspaper: The goal of the season is Messi's way
Global praise for Mohamed Salah's goal
The Egyptian international Mohamed Salah, the Liverpool player, also topped the list of the best English Premier League players for the current season 2021/2022 after his remarkable brilliance with the Reds, scoring 6 goals and making 3 others, according to the "Ho Score" network.
The "Hoscord" network, which specializes in player numbers and statistics globally, revealed the best players in the English Premier League, which was issued by Mohamed Salah, with a rating of 8.05, outperforming all the stars participating in the Premier League.