Moment of truth has arrived: Aisha Muammar Gaddafi supports her brother's candidacy for the presidency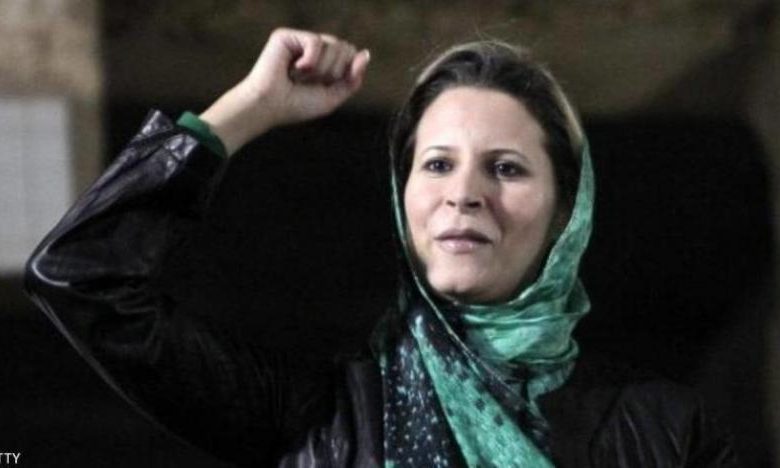 Aisha Muammar Gaddafi supports her brother's candidacy for the presidency: the hour of truth has arrived
The text of the statement read: "To the sons of my dear country, to the free women of Libya, mothers, sisters, and sisters of the martyrs and men, to whom my father recommended in his testimony, and to all the honorable and honorable women of the country. it again."
Aisha Muammar Gaddafi issued a statement, in which she supported the candidacy of her brother Saif al-Islam Muammar Gaddafi for the presidency of Libya.
The statement added: "History's experiences have taught us that the tools of the battles to awaken nations differ according to circumstances, data and variables, because nothing is fixed in them except the homeland."
Saif al-Islam, who submitted his candidacy papers last Sunday, is counting on a wide participation in the elections, to compete for the presidency, and his chances of ascending to this chair seem acceptable, as his name topped some opinion polls conducted by some local websites, in the absence of specialized institutions in probing opinions within the country.
The statement continued: "O free and honorable people of Libya: The hour of truth has struck, a cry that your brother and brother, Dr. Saif al-Islam Muammar al-Gaddafi, has appeared to you. His eyes refused to leave it, despite the offers and temptations that were offered to him throughout these lean years, so he preferred Libya, even though death was threatening him.. and conspiracies were being hatched against him who did not want the best for Libya, but it was, is and will remain his only option.
Aisha's statement continued: "The sons of our great people: transcend your wounds, for the deep wound of Libya that did not heal has hurt everyone and did not exclude anyone."
The daughter of Muammar Gaddafi concluded the statement: "As the hour of truth has struck, I am addressing the honorable people of the country not to go to the polling stations. Your votes are your only means of salvation for Libya today and tomorrow. Your vote, if you do not use it for your benefit, will be used by others against you."