Noureddine Taboubi UGTT secretary general receives death threat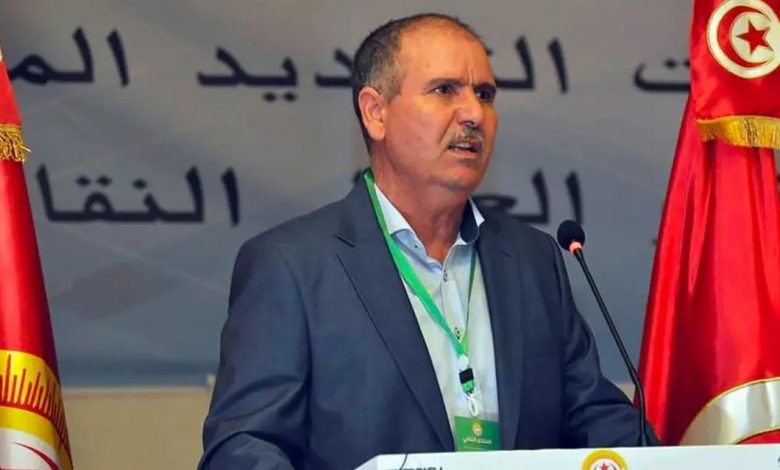 UGTT secretary general Noureddine Taboubi addressed the dismissal of Tunisair former CEO Olfa Hamdi.
He additionally rejected statements by the former CEO who alleged that the total sum of union dues amounts to billions of dinars.
According to him, even if all Tunisair's agents and executives were affiliated with the UGTT, the sum would not surpass 280,000 dinars.
 The "Tunisair" file has been used by hundreds of parties for strictly political aims.
Speaking to the national radio, Taboubi maintained that the correspondence shared by Hamdi is part of a standard procedure that is done on a regular basis (as per a ruling by the prime minister).
In addition, he said he received death threats by a Tunisian citizen in New York in connection with Olfa Hamdi case, remarking that he will file a complaint as soon as he leaves the set.