More than 27.6 million citizens in Turkey suffer from extreme poverty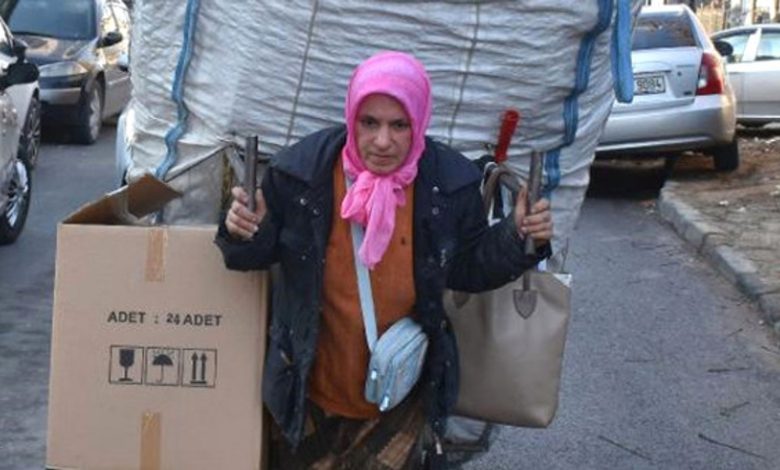 For more than two years, the Turkish lira has been relentlessly declining, poverty and unemployment rates continue to rise, especially among young professionals, the solutions proposed by the Turkish government, in terms of economic and monetary policy, are gone!
A study of income and living conditions for the year 2020 issued by the Turkish Statistics Authority revealed that the rates of extreme poverty in Turkey increased by 1.1 points during the year 2020 to record 27.4 percent.
Statistics confirm that about 27.6 million citizens in Turkey suffer from extreme poverty.
the latest results from monthly public survey for June, which found that up to 27 percent of Turks could not meet their basic needs.
Sozcu newspaper said that since 2018, the percentage of people suffering from extreme poverty in Turkey has increased from 26.5 percent to 27.4 percent, that means about 13 percent of citizens suffer from chronic poverty.
Commenting on the report of the Statistical Authority, Erdogan Toprak, the chief advisor to the President of the Republican People's Party and the party's deputy for Istanbul, said: "About a third of the citizens lives in extreme poverty."
Toprak added that 20 percent of citizens constitute the group with the lowest income, and the share of this group ranged over the past years between 6.1 and 6.3 percent.
The opposition politician said: "In 2020, the percentage fell to 5.9 percent. On the other hand, the share of the group with the highest income increased from 46.3 percent to 47.5 percent.
Toprak stated that the data of the Turkish Statistical Authority reflects a decline in the income of about 80-90 percent of society.
Sencar described said demographic of Turks as "going around half-starved." Adding to the sobering picture presented by Metropoll's survey is the fall in the number of those citizens who can actually make their ends meet from 26 percent to only 17.2 percent.
"The past year has seen a nearly nine percentage point decrease in the rate of those who say they can meet their all needs. In other words, the rate of those who can meet all types of needs has dropped by 33 percent in a year,'' Sencar said. "I think this is a huge rate, this is a very significant incident. How could society get so poor in a year? This is something that can happen only in wartime."
"The aid provided by the government to the people who have incurred damages and income losses due to the pandemic is at the lowest level across the world," said Sencar. To showcase this contrast, he said Turkey provided pandemic aid worth only 1.5 percent of national income versus 30 percent provided by the United States.