Moscow: "Kyiv Using U.K. Missiles to Hit 'Civilian Targets"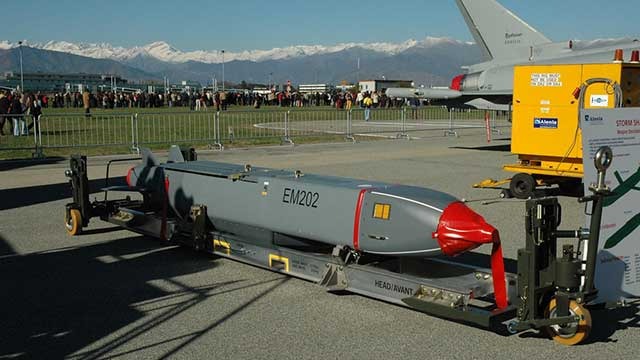 Moscow said Saturday that Kyiv used British long-range missiles to target civilian sites in the eastern city of Luhansk, wounding six children.
"Storm Shadow air-to-air missiles supplied to the Kyiv regime by Great Britain were used for the strike, despite London's declarations that these weapons would not be used against civilian targets," the ministry said in a statement.
The defense ministry said that on Friday evening Ukraine's armed forces had struck two civilian enterprises.
"Nearby residential buildings were damaged. Civilians were injured, including six children," the statement added.
By announcing it would deliver the air-launched deep-strike weapon, Britain became first country to provide longer-range armament to Kyiv. Russia branded the move an "extremely hostile step."
The ministry said a Sukhoi Su-24 jet that carried the missiles and a MiG-29 aircraft had been shot down.