Moscow warns Britain of 'Bloody Harvest' in war if it sends fighter jets to Ukraine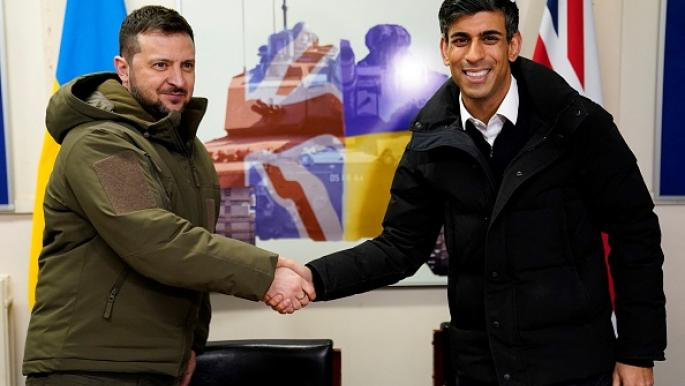 Shortly after British Prime Minister Rishi Sunak said "nothing is off the table" in terms of military aid for Ukraine, Russia was quick to send a warning to the European world. Ukrainian President Volodymyr Zelensky visited London Wednesday and urged allies to send combat fighter jets to his war-torn country. 
Russia has denounced earlier visit of Zelenskyy but this is the first time the Ukrainian President visited the UK. Sending out a strong message to UK, Russia said that it would respond if Britain sends warplanes to Ukraine. It also warned that if UK continued with the aid it will result in further escalation in the war.
"Russia will find a response to any unfriendly steps taken by the British side," multiple Russian news agencies reported quoting statement by Moscow's embassy in London, as per AFP.  
The Russian embassy cautioned London saying that the country would bear responsibility for the "'bloody harvest' of the next round of escalation as well as military and political consequences ensuing from this for the European continent and the whole world." 
Sunak on Wednesday while addressing a joint news conference with Zelensky said that fighter jets for Ukraine were part of their discussions.
Zelensky was welcomed by British Prime Minister Rishi Sunak, who received him at the airport. After their meeting, the presidency said in a statement the Ukrainian president has "emphasised the importance for Ukraine to receive the necessary weapons from allies to stop the Russian offensive and liberate all temporarily occupied Ukrainian territories".
Zelensky said on social media: "The United Kingdom was one of the first to come to Ukraine's aid. And today I'm in London to personally thank the British people for their support and Prime Minister Rishi Sunak for his leadership."