Muslim Brotherhood "Ennahda" incites civil war in Tunisia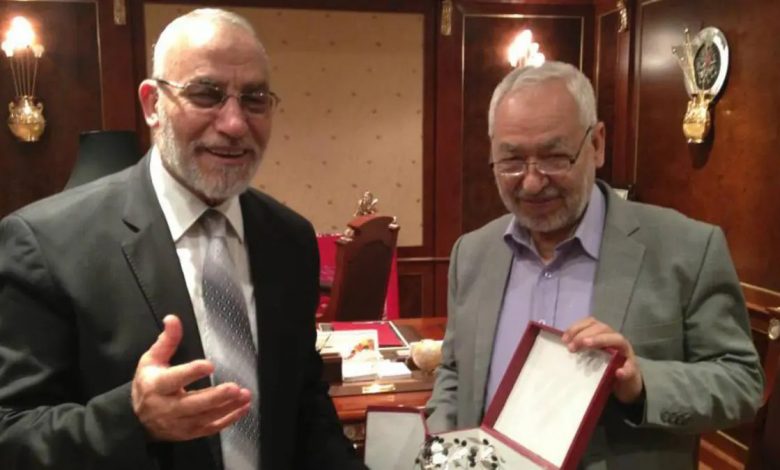 The statements of the head of the Shura Council of Ennahda, Abdel-Karim Harouni, aroused anger among Tunisian political circles.
Al-Harouni said in an interview on "Al-Zaytouna" channel yesterday evening that the movement had sent a call to its youth to support the security forces against "protesters and saboteurs."
Tunisian politicians and observers described Harouni's statement as "dangerous" because it contained a threat to resort to violence in the face of protesters who raised slogans against the Renaissance during the demonstrations and incitement to civil war.
Representative and leader of the Democratic Movement Party, Hisham al-Ajbouni, considered the statement of the head of the Ennahda Shura Council to be "very dangerous," adding, "It proves that Ennahda does not believe in the state of law and institutions, and that it does not differ from the system of the Democratic Constitutional Gathering, which played a security and intelligence role in support of the Ministry of Interior against citizens."
He added in a post on his Facebook page, "Tunisian security does not need Ennahda militia, which intervened on April 9, 2012 in Habib Bourguiba Street and contributed to the suppression of the protests."
In the same context, Saida Garrach, the former advisor to the late President Beji Caid Essebsi, considered that "security is what protects Tunisians, not groups of parties and their links; Tunisians protect their country with their discipline and safety in protest, maintenance of public and private property and not to attack them, and security and justice in the Tunisian state, they deter aggressors against persons and public and private property and are not parties involved in the government. "
Harouni's statement brought back to mind the events that took place on Habib Bourguiba Street on April 9, 2012, when Ennahdha forced its groups to abort anti-government demonstrations and protests that were called for by non-governmental organizations, as these groups moved to suppress the protesters during the period under the supervision of the leader of Ennahda movement Ali Arrid to the Ministry of the Interior.
In turn, she recalled the events of April 2012, and said in a blog post "Tunisians will not forget the attacks of groups and associations that supported the security forces during the period of the Troika rule."
The official spokesman for the Popular Movement, Mohsen al-Nabati, said that Harouni "declared civil war" after calling his movement's supporters to confront what he called "acts of sabotage and riots in the country," considering that this call was a "militia method."
Al-Nabati stated in a post on his Facebook page, "the security services' acceptance to work alongside party militias means formal entry into the state of groups and civil war."