Netanyahu: "White House's Kirby Reject Gaza Ceasefire"
x The Israeli Prime Minister stressed that other countries should provide more assistance in efforts to secure the release of over 230 captives held by Hamas.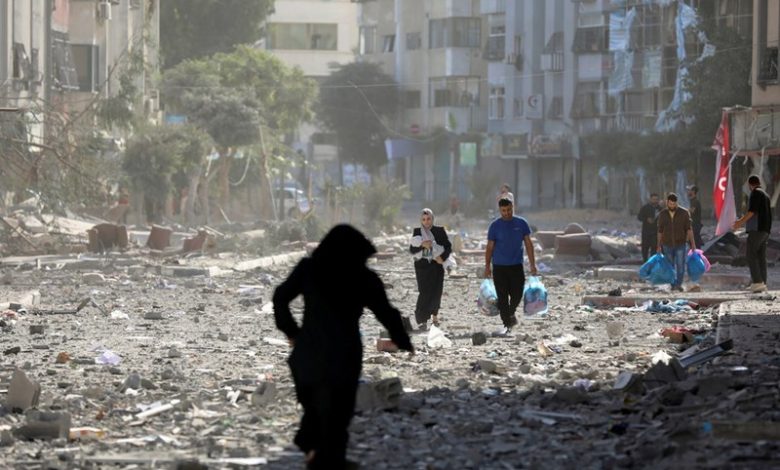 Israeli Prime Minister Benjamin Netanyahu on Monday stated that a ceasefire in the war on Gaza is not a possibility, as it would be perceived as a form of surrender to Hamas.
At a press conference before international journalists today, Netanyahu stressed that other countries should provide more assistance in efforts to secure the release of over 230 captives held by Hamas.
He further said that the international community should insist that the captives be released promptly and without any conditions.
He also claimed that Hamas was subjecting the captives, including 33 Israeli children, to fear and intimidation, effectively "terrorizing them, keeping them as hostages".
Hamas has already said that the Israeli bombing killed several of the Israeli captives.
"Just as the US would not agree to a ceasefire after the bombing of Pearl Harbor or after the terrorist attack of 9/11, Israel will not agree to a cessation of hostilities with Hamas after the horrific attacks of October 7," he told reporters.
"Calls for a ceasefire are a call for Israel to surrender to Hamas, to surrender to terrorism, to surrender to barbarism. This will not happen."
Expressing a commitment to continue the war until "a victory" is achieved, Netanyahu failed to specify what the terms of such a victory are.
On another occasion, White House Coordinator for Strategic Communications John Kirby said the US does not currently think that a ceasefire in Gaza is the best course of action. Kirby made this statement on Monday.
At a news briefing, Kirby stated, "We do not believe that a ceasefire is the right answer right now."
Kirby continued, "The United States believes that at this point, Hamas is the only side that would benefit from such a move."
Reality of things
Since the genocide began, "Israel" has shown no tangible signs that it intends to engage in a prisoner exchange.
Instead, the Israeli regime has resorted to an aggressive campaign of mass destruction, knowing that captives are held in random locations in Gaza. 
Israeli Advisor Tzachi Hanegbi himself declared that there is no chance of engaging in negotiations for a prisoner exchange agreement with Hamas.
Hence whether dead or alive, the fate of these captives already appears to be sealed.
Some of the captives were however freed on humanitarian grounds, including Yocheved Lifshitz, who told the media that the Al-Qassam Brigades were very friendly towards them, took care of them, and provided them with medicine.
The latest updates regarding negotiation attempts reveal that indirect talks brokered by Doha for the release of captives seized by Hamas were "ongoing", but the intended ground invasion by "Israel" is impeding the process.
UNGA resolution
A mere one hour after "Israel" attempted to conduct a ground invasion in Gaza, Jordan's motion for a ceasefire was passed at the UN in New York by 120 votes to 14 oppositions, and 45 countries abstained.
The result was surprising as France, Spain, and the UK refused to join the US' opposition of the motion. As for the European Union, 27 members voted three different ways with the majority abstaining.
In its motion, Jordan added that the release of captives must be unconditional.
The death toll in Gaza currently stands at an estimated 8,100, with an additional 1,900 being reported as missing. 
In a similar context, the representative of the Hamas delegation in Moscow, Abu Hamid, told Kommersant that the Palestinian Resistance does not intend to release captives until an agreement to a ceasefire is reached.