Newcastle offers Mohamed Salah the largest salary in football.. It surpasses Ronaldo and Messi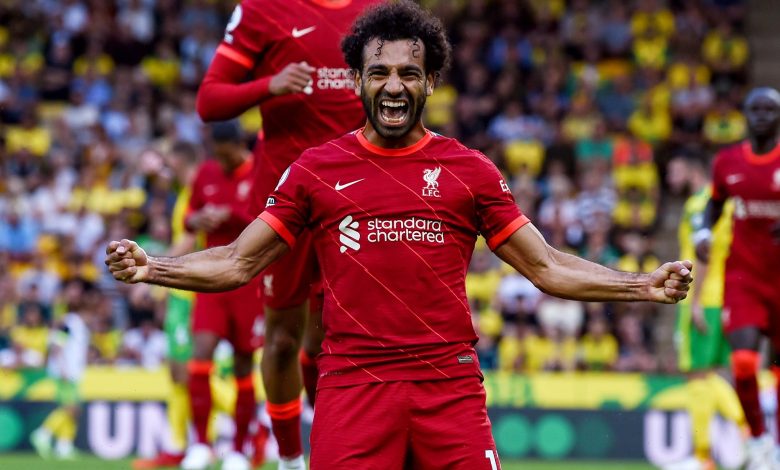 Liverpool and the English Premier League top scorer, Mohamed Salah, will be the player who receives the largest salary in football stadiums in the world, if he agrees to the offer that the Newcastle English team, which was acquired by the Saudi Investment Fund, intends to present to him, to play, especially since the Egyptian pharaoh's contract with Liverpool It expires in June 2023, and he has not yet reached an agreement with the Liverpool administration about renewing his contract.
And the English "team talk" website confirmed that the new Newcastle administration offered Mohamed Salah a weekly salary of 700,000 pounds, which is the highest weekly salary in the world for a football player, as Messi's salary at Paris Saint-Germain is 650,000 pounds per week, According to the "spotrac" network, which specializes in statistics on players and their salaries, the Manchester United star, Cristiano Ronaldo, gets 510,000 pounds (697,000 dollars) as a weekly salary.
And the newspaper, "Liverpool Echo", stated that the Newcastle United administration is moving in all directions to build the team in the coming period, as Eddie Howe, the club's new coach, contacted Michael Edwards, Liverpool's sporting director, in order to determine the possibility of attracting him to "St James" Castle Park", to become part of the new English team project, in addition to contracting with its Egyptian star, Mohamed Salah, and a number of distinguished players.
The Saudi Investment Fund, after its acquisition of Newcastle FC, set a large budget in order to support the team with big names during the coming period, and Mohamed Salah is the first goal set by the club in order to obtain it.
The Liverpool administration is trying to reach an agreement to renew with Mohamed Salah, which has not been done so far, and the Egyptian player's agent requires an amount of 500 thousand pounds per week, which the Reds management deems exaggerated.