Saudi Arabia shock Lionel Messi's Argentina with 2-1 win at World Cup in Qatar
Saudi Arabia claim historic victory over Argentina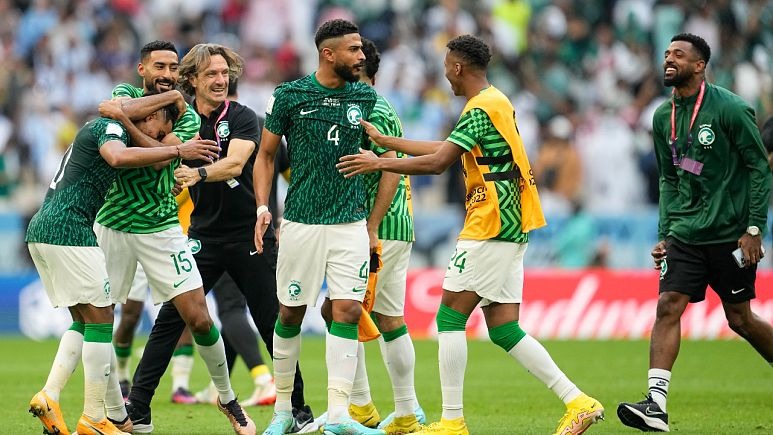 Saudi Arabia defeated Lionel Messi's Argentina at the World Cup in Qatar.
The victory is the biggest win in the history of Saudi Arabian football, as the Kingdom defeated pre-tournament favourites Argentina 2-1.
It is a historic victory that will shake the football world and be remembered for generations as Saudi Arabia's football heroes have given the World Cup a memory it will never forget.
Thousands of fans at the Lusail Stadium in Qatar cheered on Saudi Arabia against the South American football giants as millions more in the Kingdom stopped to watch the historic match.
Lionel Messi put Argentina ahead with a penalty in the 10th minute before the Kingdom levelled through Saleh Al Shehri.
Saudi Arabia shock Argentina
In the 54th minute Salem Al Dawsari wrote his name into the World Cup history books and achieved Saudi sporting immortality to put Saudi Arabia ahead.
The final half hour of the match, and a further 14 minutes of stoppage time saw the Green Falcons defend wave after wave of attacks from the attack-minded Argentina.
At times it was desperate, but there was no getting beyond the resolute Saudi defenders.
Famed Argentine superstars Lionel Messi, Lautaro Martinez, Angel Di Maria and Lisandro Martinez were unable to score a second and the upset in one of the the greatest World Cup shocks of all time.
Every tackle, shot, pass and movement from the Arab team was met with huge cheers from the spectators in the stadium.
Argentina were heavy favourites to win the match, with many pundits and commentators picking them as one of the teams most likely to win the World Cup.
The two sides have met on four previous occasions, with the most recent affair coming back in November 2012 for an international friendly at the King Fahd International Stadium in Riyadh.
The Kingdom has only reached the knockout stages of the World Cup once before, in 1994.
The Kingdom's team will now go on to face Mexico and Poland in a competitive group.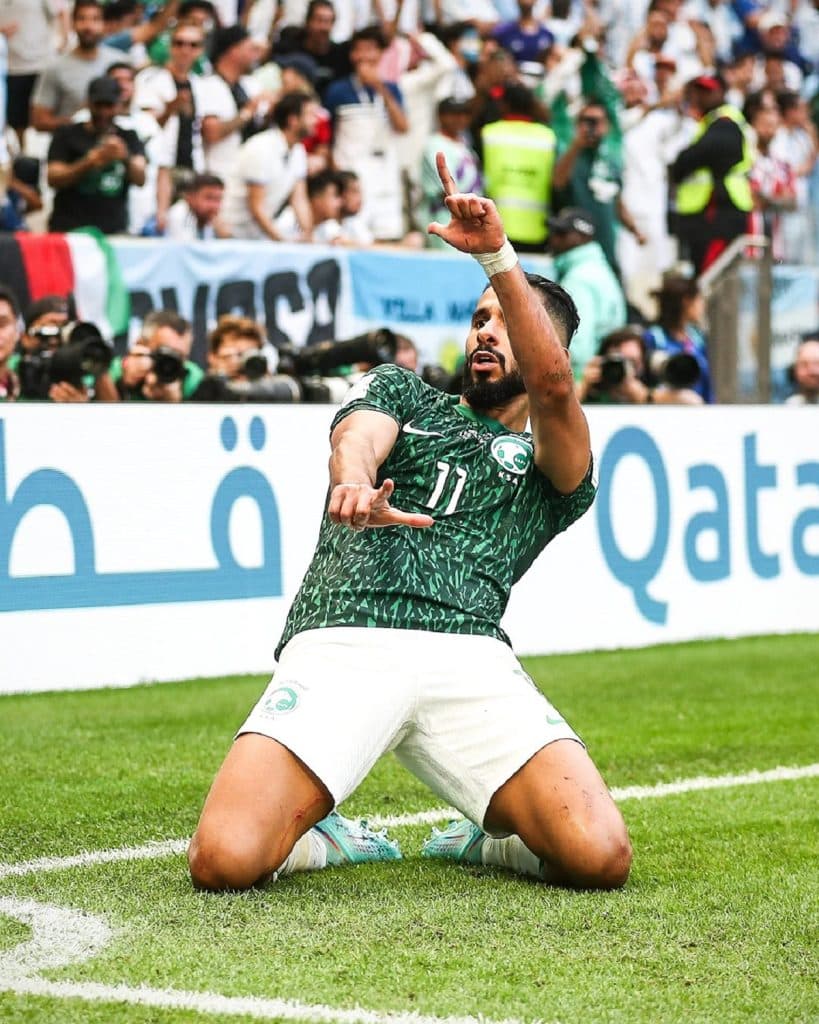 It comes after Saudi Arabia's Saeed Al-Owairan was judged to have scored the best goal in the history of the World Cup in 1994.