Niger's junta will prosecute President Mohamed Bazoum for 'High Treason'
Niger's military regime vowed to prosecute ousted president Mohamed Bazoum and slammed West African leaders for imposing sanctions on the country.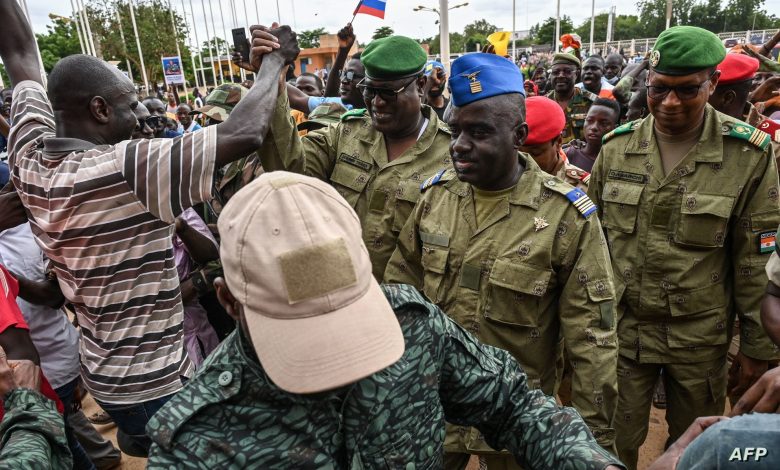 Niger's coup leaders that toppled Mohamed Bazoum said late on Sunday, August 13, they would "prosecute" the deposed president for "high treason" and "undermining the security" of the country, in a statement read out on national television.
"The Nigerien government has so far gathered… evidence to prosecute the deposed president and his local and foreign accomplices before the competent national and international bodies for high treason and undermining the internal and external security of Niger," said Colonel-Major Amadou Abdramane.
According to a declaration of a delegation of religious mitigators released on the same day, General Abdourahamane Tiani (one of the leaders of Niger's military regime) is ready to consider a diplomatic solution to its stand-off with the West African bloc ECOWAS, the head of a religious delegation of mediators said Sunday, August 13.
The Economic Community of West African States (ECOWAS) has not ruled out using force against the army officers who toppled Niger's elected leader Mohamed Bazoum on July 26. ECOWAS has approved the deployment of a "standby force to restore constitutional order" in Niger as soon as possible but remains committed to finding a diplomatic solution to the crisis.
Military government 'open to explore diplomacy'
Tiani said the leaders' doors were "open to explore diplomacy and peace in resolving the matter", said Sheikh Bala Lau, a day after his Nigerian Muslim delegation held talks in the capital Niamey.
Tiani also claimed the coup was "well intended" and that the plotters "struck to stave off an imminent threat that would have affected" Nigeria and Niger, according to Lau's statement.
The Muslim leaders visited Niamey with the blessing of Nigerian President Bola Tinubu, who is also head of ECOWAS. Tinubu has adopted a firm stance against the coup, the sixth to hit an ECOWAS member state since 2020.
But Tiani said it was "painful" that ECOWAS had issued an ultimatum to restore Bazoum without hearing "their side of the matter", the statement added. He also went on to apologize for not according sufficient attention to an ECOWAS delegation to Niger led by former Nigerian leader Abdulsalami Abubakar, saying the treatment was due to anger over the ultimatum.
ECOWAS has severed financial transactions and electricity supplies and closed borders with landlocked Niger, blocking much-needed imports to one of the world's poorest countries.
On July 30, it issued a seven-day ultimatum to restore Bazoum or face the potential use of force, but the deadline expired without the new rulers backing down.
The bloc scrapped a Saturday crisis meeting on the coup due in Ghana's capital Accra for "technical reasons".
Military delegation in Guinea
Demonstrations favoring the new military rulers have become a common sight in the capital Niamey.
On Sunday, at the Seyni Kounctche Stadium, thousands of people attended concerts in support of the National Council for the Safeguard of the Homeland (CNSP), the generals who have taken power.
The crowd, mainly made up of young people, brandished the flags of Niger as well as those of Burkina Faso, Mali, and Russia.
Niger's neighbors Mali and Burkina Faso, also ruled by military governments who seized power in coups, have said intervention would be tantamount to a declaration of war on them.
Representatives of Niger's regime traveled to military-ruled Guinea, in a fresh bid by the coup leaders to gain support against international pressure.
Guinean leader Colonel Mamady Doumbouya met the Niger delegation headed by General Moussa Salaou Barmou in the capital Conakry on Saturday, Guinean public television reported.
The delegation asked Guinea's military authorities for "increased support to deal with future challenges", with Barmou thanking the country for backing Niger's new governing military council.
Bazoum, 63, and his family have been held at the president's official Niamey residence since the coup. A member of his entourage said he saw his doctor on Saturday after concern grew for his detention conditions which were reportedly deteriorating.