Official: Palestinian factions dialogue scheduled in Cairo this week postponed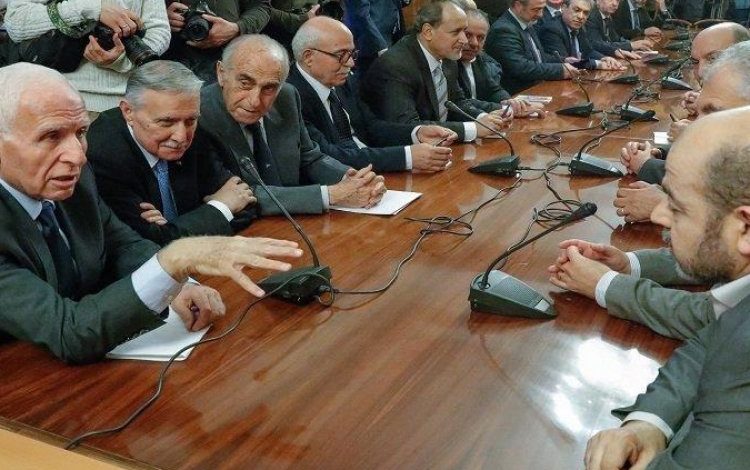 Secretary-General of the Palestinian National Initiative, Mustafa Barghouti, said on Wednesday, the meetings of the Palestinian factions for the intra-national dialogue in Cairo were postponed by Egypt.
Cairo postponed The meeting that was scheduled between the Palestinian factions On Saturday and Sunday, due to the lack of consensus on a number of files, according to what sources close to the Palestinian factions said.
According to special sources, the postponement came for reasons related to the failure to set broad lines for the talks between Fatah and Hamas, other than the refusal of each of them to make concessions, which prompted Cairo, according to the sources, to suspend the meetings until further notice until the outstanding issues were agreed upon, especially since Cairo tried to bring them closer. Views between the delegations of Hamas and Fatah before the date of the meetings, but the two sides adhere to their views regarding a number of points in the outstanding issues.
It is noteworthy that the factions' dialogue in Cairo came in response to an invitation by Egypt to discuss the unification of the Palestinian house, the consolidation of the armistice, and the reconstruction of the Gaza Strip.
This is what Cairo saw as the futility of holding meetings that would not result in any recommendations or tangible results.
A vital Egyptian role
It is noteworthy that Major General Abbas Kamel, Director of Egyptian Intelligence, had visited the Gaza Strip a few days ago to meet with the leaders of the Palestinian factions and discuss the armistice, ceasefire and reconstruction, in the first visit of an Egyptian intelligence chief to the Strip since the early part of this century.
It is worth noting that Egypt had pushed hard during the past weeks to stop the latest Israeli-Palestinian escalation that erupted on May 10 and lasted 11 days between Israel and the factions, amid Palestinian anger over Israeli police raids in the vicinity of Al-Aqsa Mosque compound in Jerusalem, and plans to expel the Palestinians. From the Sheikh Jarrah neighborhood of the city for Jewish settlers.
Kamel's visit is seen as part of Cairo's efforts to restore a more vital role in mediating between Israel and the Palestinians, and to revive the stalled peace process between the two parties.