Oil Prices Jumped 2.2% With the Start of Capping the Price of Russian Crude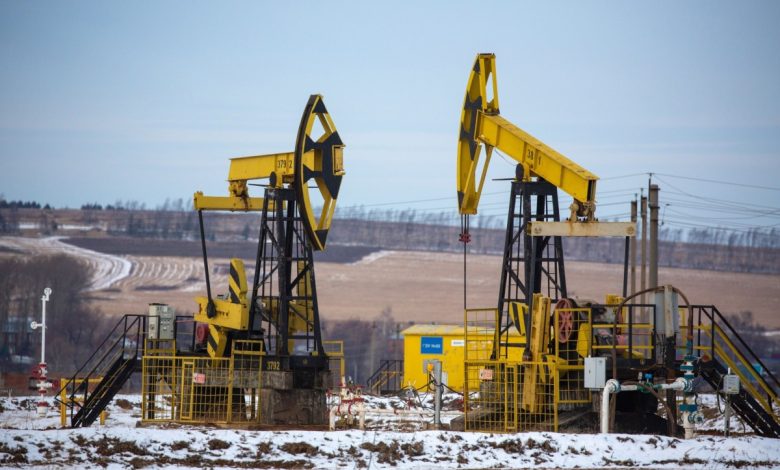 Oil prices jumped 2 percent today, Monday, after OPEC + countries kept their production targets before the European Union ban and capped Russian crude, which takes effect from today.
Meanwhile, in a positive sign for fuel demand, more Chinese cities eased anti-COVID-19 restrictions over the weekend.
Brent crude futures rose $1.84, or 2.2 percent, to $87.41 a barrel at 01:42 GMT, while West Texas Intermediate crude futures rose $1.64, or 2 percent, to $81.62 a barrel.
The Organization of the Petroleum Exporting Countries (OPEC) and allies including Russia, called the OPEC + group, agreed on Sunday to stick to the agreement reached in October to cut production by 2 million barrels per day from November until the end of 2023. .
Analysts said that the OPEC + decision was expected, with major producers waiting to know the impact of the European Union ban on imports and the decision of the Group of Seven industrialized countries to set a ceiling for the price of Russian seaborne oil at $ 60 a barrel, with Russia threatening to cut supplies to any country that adheres to this ceiling.
"The decision indicates the unpredictability of supply and demand in the coming months," analysts from ANZ Research said in a note to clients.
Anne-Louise Hittle, vice president of Wood Mackenzie, said in a note that the European Union would have to replace Russian crude by buying oil from the Middle East, West Africa and the United States, which should put a floor in oil prices at least in the near term.
Japan begins implementing the decision
In the context, the Japanese government said that it had started applying the maximum price for Russian crude oil as of Monday, but made it clear that crude oil imported from the Sakhalin-2 plant in Russia would be excluded.
The statement indicated that further measures regarding Russian petroleum products will be announced at a later time, which are scheduled to be implemented on February 5, 2023.
The government added in a statement that the exclusion of crude oil from the Sakhalin-2 project in Russia's far east, in which Japanese energy companies have stakes after Shell's exit, was decided "in light of Japan's energy security."