One Year in Prison for Brotherhood Ghannouchi in The Case of The "Tyrants"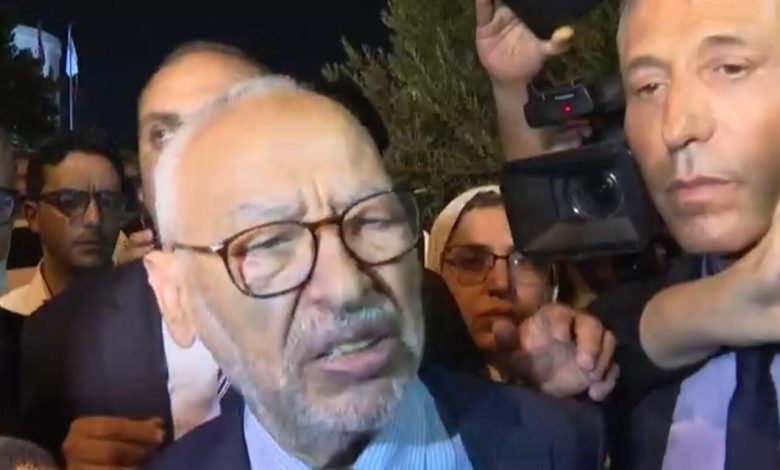 Former Tunisian Parliament Speaker Rached Ghannouchi was sentenced in absentia on Monday to a year in prison in a case brought against him by a security body.
Ghannouchi, head of the Islamist brotherhood party Ennahdha, was also fined 1,000 Tunisian dinars (333 U.S. dollars) by the Court of First Instance in Tunis, local media reported.
Ghannouchi, 82, who was arrested on the evening of April 17, has been facing a number of charges, including financial corruption, money laundering, terrorism, and assassinations.
Ghannouchi was accused of calling the security forces "tyrants" during a funeral for one of the leaders of the Ennahda party in 2022, said the reports.