Opposition leader Kemal Kılıçdaroğlu urges Ankara to withdraw troops from Afghanistan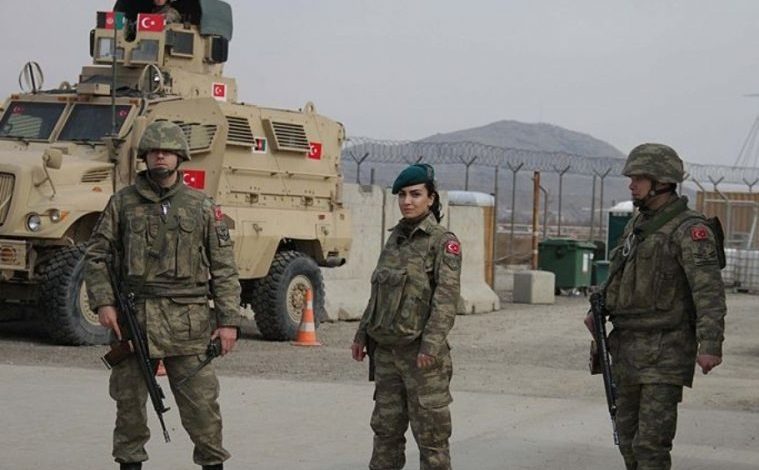 The Turkish opposition accused the President of Turkish regime Recep Tayyip Erdogan, of trying to please U.S. at the expense of the Turkish soldiers, called him to withdraw the Turkish forces in Afghanistan.
The leader of Turkey's main opposition party called on Ankara to withdraw Turkish troops and police from Afghanistan on Sunday as the Taliban began entering capital Kabul and President Ashraf Ghani left the war-torn country.
The West, which sees a looming migration risk, "will attempt to sit at the negotiation table with Erdoğan,'' Kemal Kılıçdaroğlu said.''
He added: "You are trying to appease America at the expense of our soldiers, and hosting millions of refugees in Turkey in exchange of 5 billion euros you receive from Europe, bring our soldiers home."
The latest developments may effectively end two-decades of Western efforts to remake the country and have prompted an exodus out of the country, with Turkey – already home to some 4 million refugees – receiving some 1,000 Afghan migrants a day in late July.
The remarks by the Republican People's Party (CHP) leader arrive as questions loom over the future of the country as the Taliban advances amid a complete U.S. withdrawal set to finalize next month. 
"I am calling on the government to immediately withdraw our soldiers and police from Afghanistan,'' Kılıçdaroğlu said. "We are not going to sacrifice our soldiers for a place, where others are fleeing without looking back.''
Turkey maintains approximately 500 troops in Afghanistan. The troops have not engaged in combat operations during their time in the country, but have been there to train Afghan security forces and for years controlled the military section of Kabul's international airport.
We are not going to allow the West to ​​negotiation with Erdoğan over Afghan migrants, the opposition leader added.
In July, Ankara offered to assume the responsibility of running and protecting Kabul's strategic Hamid Karzai Airport following the withdrawal of U.S. and NATO troops from the war-battered country. The details of the pending agreement between Washington and Ankara have yet to be finalised.
"Before (any such) negotiation,'' Kılıçdaroğlu said, "public approval is necessary. Let (him) receive his approval in the ballot boxes.''