Our forces are near the heart of Tripoli; there's no backing down until we liberat it: Marshal Haftar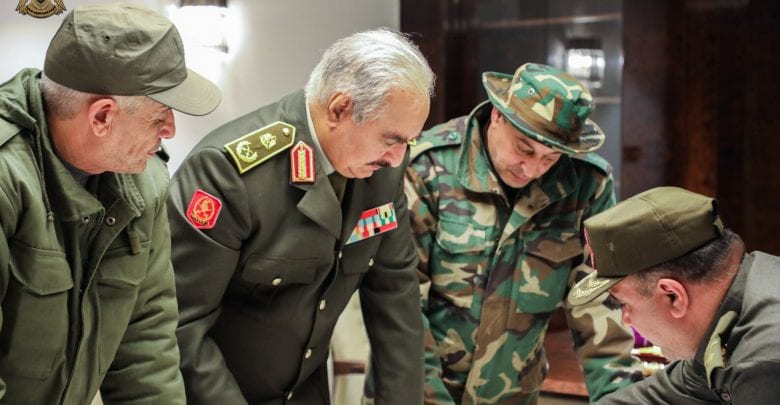 General Commander of the Libyan National Army (LNA), Field Marshal Khalifa Haftar, said that LNA forces are on the "outskirts of the heart of the capital Tripoli and that they are "close to its liberation."
"We assure you that there is no turning back from reaching the goal even if they seek help from the mercenaries of the whole world," said the Libyan commander during a televised address today.
Since April last year, LNA has been battling militias allied with the Tripoli-based Government of National Accord (GNA). These militias have been the main source of chaos and instability in the capital since the overthrow of late dictator Muammar Gaddafi in 2011.
The conflict saw a grave escalation last December when GNA's Prime Minister Fayez Al-Sarraj signed a military deal with Turkish President Recep Tayyip Erdogan which paved the way for Ankara to send some of its troops as well as Syrian mercenaries to Tripoli.
"There is no peace except by disarming the militia gangs and the departure of the mercenaries on our land who were sent by Turkey's frantic lunatic," said Haftar in derogatory reference to Erdogan.
"We have been and continue to be peace advocates," said Haftar, adding that the peace that he wants is one which "guarantees our people's dignity, freedom and control over their capabilities".
He added that peace cannot be achieved "unless the terrorists surrender or face their inevitable fate".