Over 9,488 Martyrs; Gaza's Health Sector on the Brink
By the 29th day of the Israeli aggression on Gaza, the number of martyrs has reached 9,488, including 3,900 children and 2,509 women.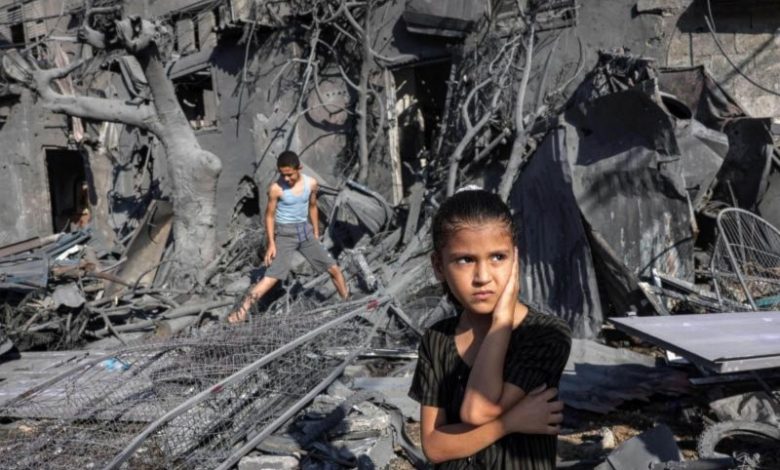 The Israeli occupation continues to bombard residential areas, hospitals, ambulances, UN schools, as well as vital infrastructure in the Gaza Strip amid a stifling blockade that has banned the entry of vital resources, such as fuel, food, and medicine, with the health sector being seriously jeopardized by the stifling siege.
By the 29th day of the Israeli aggression on Gaza, the number of martyrs has reached 9,488, including 3,900 children and 2,509 women, as per the Gaza Ministry of Health. Additionally, there are 24,158 wounded individuals, with approximately 2,000 people still trapped under the debris, including 1,250 children.
Gaza Health Ministry spokesperson Ashraf Al-Qudra confirmed that "Israel" has committed a total of 1,006 massacres against Palestinian families, including 10 major massacres, leading to the tragic loss of 231 lives in the past few hours.
Elsewhere in his remarks, he confirmed that Israeli warplanes hit Al-Fakhoura school in Jabalia refugee camp, killing 15 and wounding at least 70 of the forcibly displaced families who had taken shelter there.
Al-Qudra emphasized that children, women, and the elderly make up 70% of the victims of the Israeli aggression.
Health sector in Gaza is on its last breath
In terms of the healthcare system, he revealed that the Israeli aggression has led to the martyrdom of 150 Palestinian healthcare workers, noting that "Israel" has deliberately put 105 health institutions, 16 hospitals, and 32 primary care centers out of service, and destroyed 27 ambulances.
Even hospitals that have not been directly targeted by Israeli warplanes have been indirectly affected by the intimidation of medical staff and patients, he added.
Al-Qudra stressed that the surroundings and entrances of hospitals, particularly in Gaza and its northern areas, have been constantly bombed.
He explained that the decision is made to prioritize vital hospital departments, including the oxygen station, intensive care, reception, and emergency units, stressing that the situation remains critical, and urgent international intervention is needed to prevent a catastrophic collapse of medical services.
He warned that al-Shifa Hospital and the Indonesian Hospital are facing an imminent fuel crisis. Within the next 24 hours, al-Shifa will have to switch off its main generator and rely on the auxiliary generator to maintain essential operations.