Palestine: Barghouthi and Dahlan causing serious concern to Abbas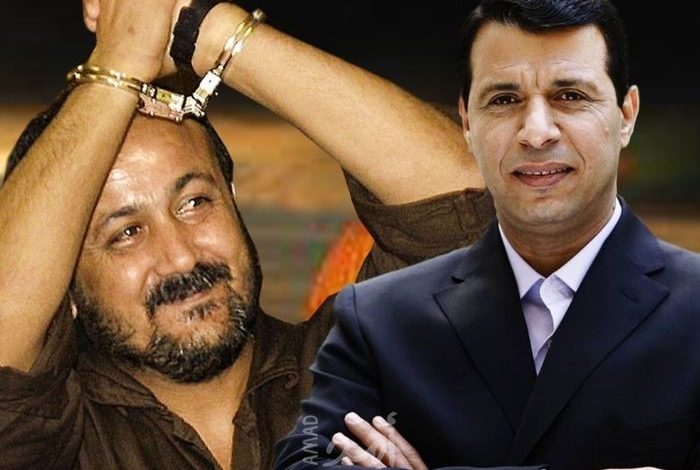 In his hometown of Khan Younès, in the south of the Gaza Strip, Mohammed Dahlane, ex-chief of the Palestinian forces of the enclave who became an adviser to the powerful crown prince of Abu Dhabi, Mohammed ben Zayed, remains popular despite a decade in abroad.
In the family house, a white building swearing with the raw gray of the other buildings, relatives take out souvenir albums of a young and skinny Dahlan, display his school reports testifying to more acuity in history than in Muslim theology, and to congratulate on its latest coup: the delivery of 20,000 vaccines orchestrated from the Emirates, via Egypt.
Alone, Dahlane has provided more anti-Covid vaccines to Gaza than the Palestinian Authority of Mahmoud Abbas, a fact that does not go unnoticed with almost two months of the legislative elections in May, the first in 15 years in the Palestinian Territories. . And a few weeks before the deposit of the electoral lists, on March 20.
Since Mohammed Dahlane, a rival of Mr. Abbas in the Fatah party, was forced into exile in 2011 after being convicted of corruption, his networks have continued to operate there.
In Nahr al-Bared, an overcrowded camp near an open dump, Fatah flags fly on the roofs of the huts. Here, Fatah rhymes especially with Dahlan. And, despite the fact that Gaza is controlled by Hamas, many do not hesitate to criticize the Islamist movement.
In Khan Younès, the pro-Dahlans distribute food to the most disadvantaged, money to the unemployed, scholarships to students. Omrane, a 36-year-old unemployed man, says he received 80 shekels (20 euros) recently and called relatives to encourage them to join the "reformist current".
"We are waiting for the elections to vote Fatah! What has Hamas done for us? In elections, there could be results allowing us to eat, drink, find work", says Amna al-Demaisy, young mother with a round face encircled by a shawl falling to the ankles."Help comes either from an association linked to Hamas or from another close to Dahlan", summarizes Nisreen Zoroub, 32 years old.
Help is "without condition", assures a relative of Mr. Dahlane, Emad Mohsen, a Francophile who reports"100,000 members"within the reformist current and promises"other vaccine deliveries" in the next weeks.
– Gaza vs West Bank –
In Gaza, a thin territory of two million inhabitants, those close to Dahlan carry out their activities without collapsing with Hamas.
"We benefit from humanitarian cooperation with Hamas (…), while in the West Bank, things are much more difficult", says Osama Al-Farra, a tenor from the Dahlan camp.
In recent months, pro-Dahlan and security forces under the Palestinian Authority of Mahmoud Abbas have instead clashed heavily in West Bank camps, especially in Balata, where militants have been killed.
Despite these tensions, Fatah is trying to join forces for the elections, a goal shared by the Dahlan camp, argues Mr. Al-Farra. "But if that is not possible, it will take another plan, which is why we are also negotiating with Marwane Barghouthi and other leaders".
Locked in Israel for nearly 20 years for his role in a series of attacks at the start of the Second Intifada, Mr. Barghouthi, described by his supporters as "Mandela of Palestine", remains the most popular political figure in the Territories, according to local polls.
– "Fearau Fatah –
A few weeks ago, a trusted man of Mahmoud Abbas, Hussein al-Sheikh, went to prison to discuss the elections with Mr. Barghouthi, sparking a million rumors on social networks.
"Marwane will not participate in the legislative elections, but he will support a list from the outside", assures a close cousin, Raed Barghouthi, during an interview in the family village of Kober, in the West Bank."Marwan wants to have his say on the candidates"from the list he will support," he says from a terrace overlooking a sparse valley of olive trees.
Besides Mr. Dahlan, Yasser Arafat's nephew, Nasser al-Kidwa, has shown his willingness to present his own list, which earned him his exclusion from Fatah on Thursday.
For analyst Ghassan Khatib, one thing is certain: Mahmoud Abbas "is concerned about Barghouti, Kidwa and Dahlan because any vote they could get would come at the expense of the mainstream Fatah, and therefore ultimately benefit Hamas".
After the legislative elections will come the turn of a presidential election in July. If this ballot is not canceled, Mr. Barghouthi will be a candidate, argues his brother Muqbil. "Then we will have a president in prison, that will show the rest of the world how the Palestinians live."