Palestinian Resistance Repels IOF Incursions into West Bank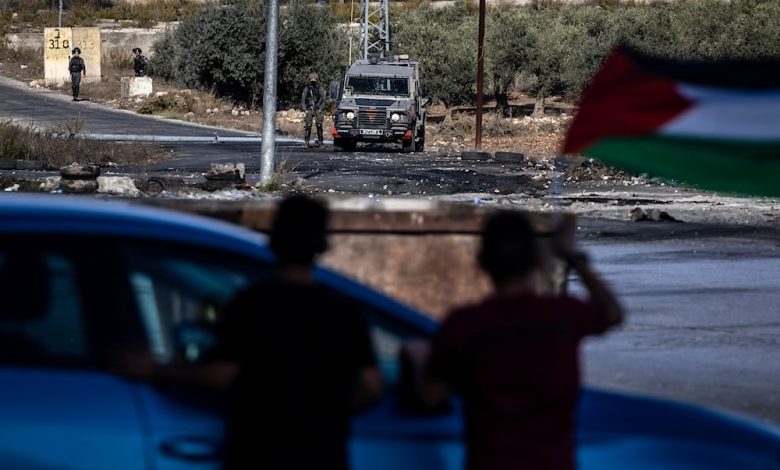 Confrontations erupted on Monday between Palestinian Resistance fighters and Israeli occupation forces during a series of incursions and arrests the latter carried out in cities and camps in the occupied West Bank.
Resistance fighters detonated a powerful explosive device in an Israeli military vehicle in Qalqilya in response to the occupation forces' incursion into the city and the arrest of several youths.
Resistance fighters also confronted Israeli occupation forces near the Balata refugee camp east of Nablus. Occupation forces came under the Palestinian Resistance's gunfire in the al-Hesba neighborhood.
As part of their campaign, Israeli occupation forces stormed Sabastiya north of Nablus and the town of al-Khader west of Beit Lahm.
The occupation forces also stormed Yata and Halhul near al-Khalil, raiding the Islamic Charity Association in Yata and seizing its equipment and devices.
Palestinian media reported that elderly Palestinian man Issa Al-Qadi was killed after Israeli occupation soldiers opened fire on his vehicle in the city of al-Khalil.
During their incursion into al-Khalil, Israeli occupation forces surrounded the homes of the Banat family in the southern part of the city, arresting activist Iyad Benat from the southern neighborhood.
In Ramallah, occupation forces stormed the town of Beit Rima northwest of the province and raided several homes.
In addition, Israeli forces stormed Areeha and the Aqabat Jabr refugee camp as well as several neighborhoods in the city.
Palestinian man Muntasir Saif, 34, succumbed on Saturday to injuries he sustained by Israeli occupation forces' gunfire in the village of Burka north of Nablus.
Confrontations are escalating in the occupied West Bank between Palestinian Resistance fighters and Israeli occupation forces, coinciding with the ongoing Israeli aggression on the Gaza Strip. Israeli media outlets have expressed increasing concern within Israeli security and military establishments about the possibility of an uprising in the West Bank against illegal Israeli settlers.
Palestinian media reported that the Israeli occupation forces arrested on Sunday a total of 25 Palestinians from the occupied West Bank.