Premier League .. Liverpool and Aston Villa .. Salah and Trezeguet essential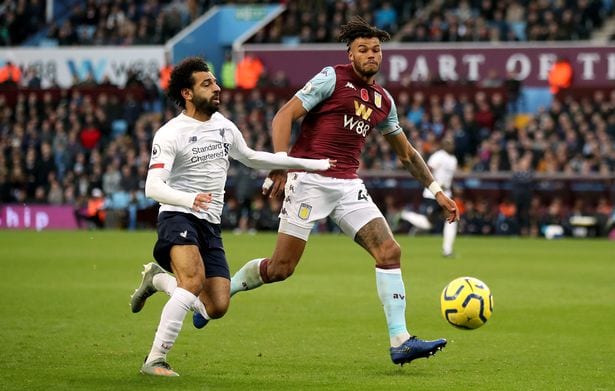 Dear Yalla Koura visitors, follow up with us directly on the Liverpool and Aston Villa match at Anfield, Saturday, in the 33rd week of the Premier League competition.
The Egyptian star Mohamed Salah is leading the Liverpool attack, and his international fellow Mahmoud Hassan Trezeguet is also a key partner with Aston Villa, while Ahmed Al-Muhammadi remained in the seat of the guest's guests.
Liverpool settled the English Premier League title, but it is seeking in a meeting tonight against Aston Villa to achieve a positive result after losing a clean four against Manchester City last round.
And while Liverpool have 86 points on top six rounds before the end of the competition, Aston Villa is struggling to survive in Premier League, as it is ranked 18th with 27 points.
Liverpool formation: Alison, Alexander Arnold, Van Dyck, Gomez, Robertson, Fabienho, Chamberlain, Kita, Salah, Mane and Origi.
Aston Villa Formation: Rina, Consa, House, Minges, Taylor, McGinn, Douglas Louise, Anwar Al-Ghazi, Trezeguet, Grillich, Davis.
Match events
Mohamed Salah fell to the field in the fourth minute of the match, and demanded a penalty due to a disability on the part of Douglas Lewis, but the referee close to the play refused to count and ordered the continuation of the game.
The match was suspended in the 12th minute of its events after Aston Villa captain Jack Greelish was injured and after two minutes of receiving treatment on the field, he decided to continue the match naturally.
The assistant referee raised his banner, counting offside Mahmoud Hassan "Trezeguet" in the 30th minute, to spoil the Egyptian player an opportunity to start the ball in a dangerous attack.
The first chance to insult came out with great danger after Mane and Nabi Keita exchanged the ball in the 19th minute, then the Guinean player tried to play a cross cross in the depth of the penalty area, but the Aston Villa defense pushed him to a corner.
Then the first direct threat to the goal came in the 33rd minute after Trezeguet gave the ball to Douglas Lewis, who fired it directly into Liverpool's goal, but went to Alison's place and caught it.