President Putin: "Border Guards to Continue Protecting Russia's Sovereignty Territorial Integrity"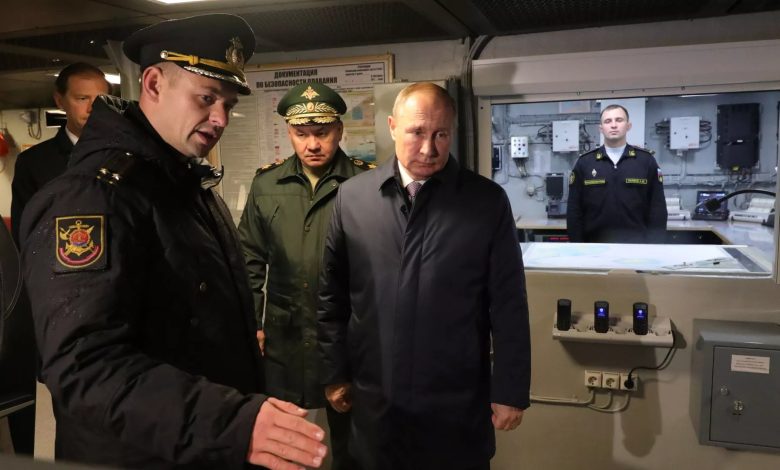 Russian President Vladimir Putin has congratulated veterans and current service members on Border Guards Day, saying that Russian border guards will continue protecting the country's sovereignty and territorial integrity and will ensure the movement of military and civil cargo to new constituent entities of Russia.
"You, the successors and heirs of the victors' generation, of those who defeated Nazism, continue to discharge your duty with honour and dignity, solve challenging high-priority tasks to protect the state borders, carry out border control and protection of marine resources, make an important contribution to implementing international integration projects and development of cross-border cooperation, fight transnational crime and smuggling, and prevent diversions and terrorist attacks," Putin said in a Sunday statement.
"I am confident that you will continue to act selflessly, bravely and efficiently, and will competently and effectively use all available resources and means to protect the sovereignty and territorial integrity of Russia and the security of our people," Putin said.
The Russian president thanked border guards for their service, particularly those participating in the special military operation in Ukraine.
The president said that Russian border guards must work in close cooperation with other units of the Federal Security Service, the Armed Forces and the National Guard of the Russian Federation, as well as regional government bodies.
"… it is vitally important to ensure fast movement of both military and civil vehicles and cargoes, including food, humanitarian aid, and construction materials on their way to new constituent entities of the Russian Federation – the Donetsk and Lugansk people's republics, and the Zaporozhye and Kherson regions," Putin said.