Protests continue in Myanmar, 700 killed at least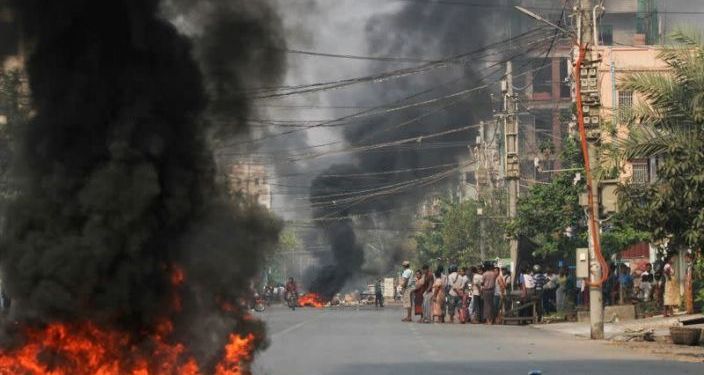 Protesters took to the streets across Myanmar today (Sunday), defying the military group that is seeking to crush the uprising with a campaign of violence.
So far, more than 700 people have been killed in the anti-coup demonstrations, according to a local watchdog group, while security forces have used tear gas, rubber bullets and live ammunition against the protesters.
The country has been witnessing a wave of unrest since the military ousted the government of civilian leader Aung San Suu Kyi from power through a February 1 coup, sparking a nationwide uprising in which protesters called for the restoration of democracy.