Putin Signs Decree to Increase Size of Russian Armed Forces
The Russian leader's decree will increase the number of service members in the country's armed forces by 137,000.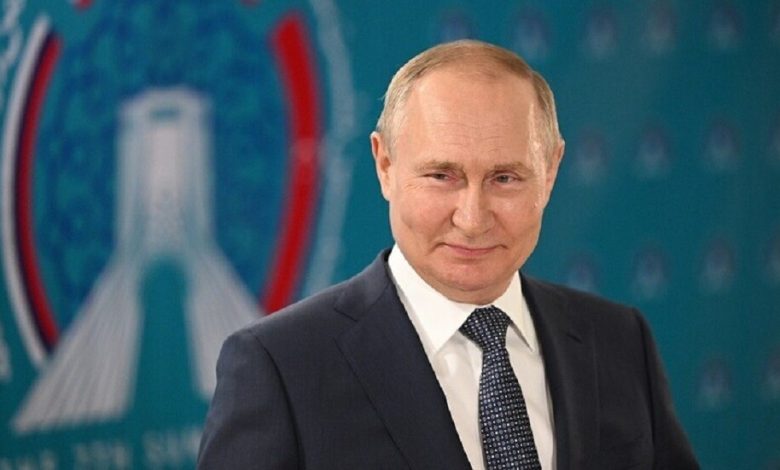 Russian President Putin signed a decree Thursday increasing the size of his country's armed forces by 137,000, as the Kremlin's war in Ukraine passed the six-month mark.  
Putin's decree will increase the number of combat personnel in the Russian armed forces by about 10%, to 1.15 million. That will take the total head count of the military to 2.04 million.
A copy of the order on a Russian government website says it comes into effect Jan. 1, 2023.  It was published online and reported on by Russian state media, but no reason for the boost in troop numbers was immediately given.
It also orders that the Russian government ensure funds are provided for the increase from the federal budget. A previous such order signed by Putin in 2017 boosted the headcount number to 1.9 million, of which 1.01 million were combat personnel.
Russian forces failed to capture the capital, Kyiv, but now control large swaths of Ukraine's south and east, where Moscow has refocused most of its forces in the industrial Donbas region.
The decree comes just a day after Putin's defense chief acknowledged the Russian military campaign in Ukraine has stalled, with experts saying the Kremlin's troops appeared demoralized and understaffed.
In recent weeks the world's attention has been focused on a nuclear plant in the south, where fighting has fueled growing alarm about a potential disaster — Ukraine said shelling caused the Russian-occupied plant to be disconnected from the country's power grid Thursday.
Wednesday marked six months since Putin's army launched the full-scale invasion of its neighbor, an anniversary that coincided with Ukraine's Independence Day in a dual symbolism that prompted warnings Russia might use the occasion to step up attacks.
Those fears materialized when Kyiv said at least 25 people were killed in a Russian rocket strike on a train station in the central town of Chaplyne. Moscow confirmed the strike but not the civilian casualties, saying Thursday that more than 200 Ukrainian soldiers and military equipment headed for the Donbas were destroyed in the attack.
Russia has not released any recent estimates of how many of its troops have been killed or injured in Ukraine. Kyiv says the number is more than 45,000. Ukraine said earlier this week that 9,000 of its military personnel have been killed in the war, publicly disclosing the number for the first time since the invasion.