Putin threatens Ukraine with tough response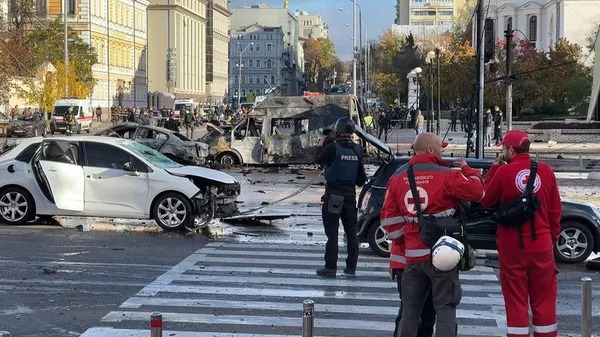 "It is not possible to leave crimes of Kyiv regime unanswered," said Russian President Vladimir Putin at the meeting with members of the Security Council today, APA's correspondent in Moscow reports.
Putin has spoken about missile strikes on Ukrainian cities this morning: "Mass strikes were blown on energy, military, and communication infrastructure of Ukraine with high-precision weapons. If terrorist acts of Ukraine in territory of Russia continue, our response measure will be tough and relevant to the level of the threat for its scope," noted Putin.
Speaking about report of Chairman of the Russian Investigative Committee Alexander Bastrykin on blast of the Crimean bridge, the Russian president has stressed that Kyiv has put itself on the same line with the most dangerous terrorist groups.