Putin: "We will Defend our Country from Internal Treason"
Evgeny Prigozhin's attempted coup is a "stab in the back" amid the Ukraine conflict, the Russian president has said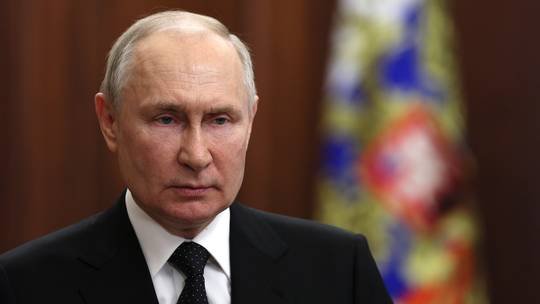 The attempted insurrection by the chief of the Wagner private military company, Evgeny Prigozhin, amounts to a betrayal of Russia and its people, Russian President Vladimir Putin said in an address to the nation on Saturday morning. He also vowed that the country's law enforcement agencies will take decisive actions to restore order.
He noted that Moscow is engaged in a historic struggle to safeguard its future while "repelling aggression from neo-Nazis and their masters" in the West.
In a televised speech, Putin appealed to Russian service members and those "who have been drawn into this criminal gamble by deceit or threats," without naming Prigozhin in particular.
"We are fighting for the lives and safety of our people, for our sovereignty and independence. For the right to be and remain Russia," the president said, urging fellow citizens to join forces and put aside all the divisions that could be exploited by foreign adversaries.