Rajoub: "Barghouthi is trying to give himself an image of "Ho Chi Minh" !!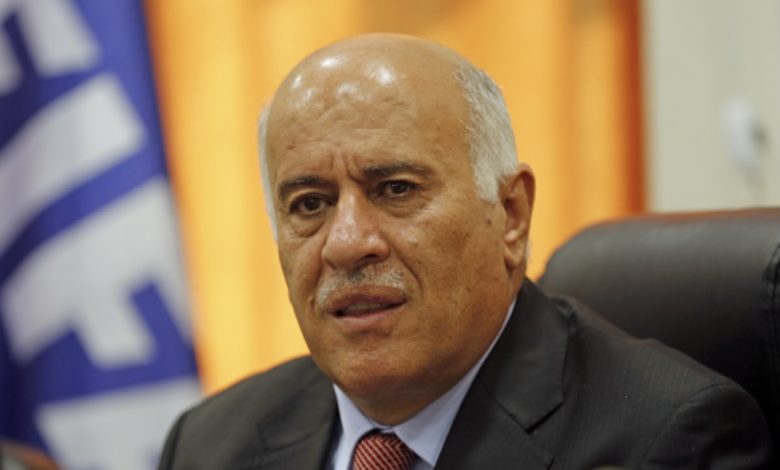 The Observer – Ramallah: A member of Fatah Central committee , Jibril Rajoub, confirmed in an interview with "The Observer" that Israel is doing all that it can to prevent and sabotage the Palestinian elections through its tools inside and outside the Palestinian territories and in prisons as well.
Rajoub affirmed that Israel had rejected the Palestinian Authority's request to send Member of Fatah's Central Committee Hussein al-Sheikh, to visit Marwan Barghouthi in his prison for the second time, while at the same time it allowed other parties access to him with the aim of disrupting the agreement that Hussein al-Sheikh had reached with Mr Barghouthi in the first visit. The above said parties are well known for their collaboration with the Israeli security services and their staunch support of normalization of relations with Israel in the region.
Rajoub confirmed to the Observer that Marwan unfortunately decided to follow the Israeli path and this contradicts the image he is trying to portray himself as a "Ho Chi Minh" "according to Rajoub's description."
Rajoub confirmed that Fatah movement is above everyone, no matter what their position or name, and that the sympathy with Marwan, being a prisoner in Israel, does not give him the right to impose and dictate what he wants on the Fatah Central Committee, which has in its ranks members who are more senior than him in age, rank and history of political struggle .
Rajoub added that those who talk about having groups within Fatah are illusionists . They will find themselves secluded outside Fatah, and this is the same miserable fate that others previously faced who are in allegiance with them now. he concluded that there are a number of leaders here and there who have returned to their senses and they are now with with us on Fatah movement's list because they came to realize that they have no value without their legitimate movement and leadership, headed by Abu Mazen.