Robbie Fowler claims Liverpool are stalling Mohamed Salah contract talks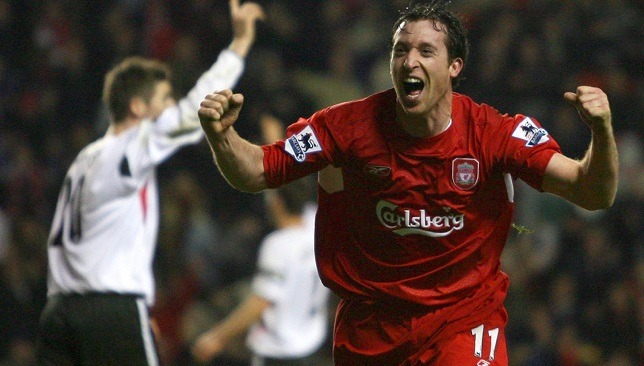 Liverpool legend Robbie Fowler believes the Reds are holding up negotiations for Mohamed Salah's contract renewal at Anfield.
Salah's contract situation at Liverpool has been surrounded by lots of speculation since his return from the 2021 Africa Cup of Nations back in February.
His current deal runs out next year but the 30-year-old had previously confirmed that he will be staying at Liverpool and going into the last year of his contract.
Recent reports have suggested that Liverpool could be willing to cash in on the Egyptian this summer to avoid the risk of losing him for free when his contract expires.
Liverpool already lost an attacking pillar in Senegalese star Sadio Mane, who joined Bayern Munich for a reported fee of £35m, and could be reluctant to sell Salah in the same transfer window.
Salah had 31 goals and 16 assists in all competitions for Liverpool last season, inspiring them to EFL League Cup and FA Cup trophies.
"I don't know all the answers, but what screams out to me so clearly, is they won't be breaking their wage structure to keep him," Fowler said in his column for The Mirror.
"If they were prepared to do that, it would have happened by now. But look, I can't blame Salah for wanting the going rate, just like Mane did.
"He's the Premier League Golden Boot winner, he's the Footballer of the Year and in with a great shout of the Ballon d'Or top three.
"What salary does a player in the top three in the world command? He obviously believes it's more than Liverpool are offering.
"But if my old club are running complex calculations, then so too is Salah – and it can never be a precise science. I think him saying no matter what happens with his contract, he'll be at Anfield next year was clearly a threat.
"His calculation is that if he gets to leave Liverpool next summer on a free, with his salary and with a big bonus because there's no fee, he'll get that level of wages.
"That can work, often does. But there's another calculation, which I'm inclined to believe Liverpool are currently running.
"Will he still be the same player next summer? Look, he's been one of the best in the world for a long time now. But since the turn of the year, he's been – by his standards – pretty average.
"Look at his goals record. Six from open play in the whole of 2022, a lot of missed chances, some heartache in the Champions League final when he could have won it – and probably the Ballon d'Or along with it.
"So he and Liverpool must ask: is that temporary because of the punishing schedule and his exertions for Egypt? Or is time catching up with him?
"That's the question other potential suitors must ask too, if and when he becomes available. Can he stay at the summit of world football well into his 30s, or will he begin to fade?
"I have to confess that I'm beginning to believe Liverpool are concerned it will be the latter, otherwise they'd have done more over a new deal. And maybe they're waiting now to see how he starts next season."