Ronaldo embarrasses a fan and goes on his way "as if nothing happened" .. Video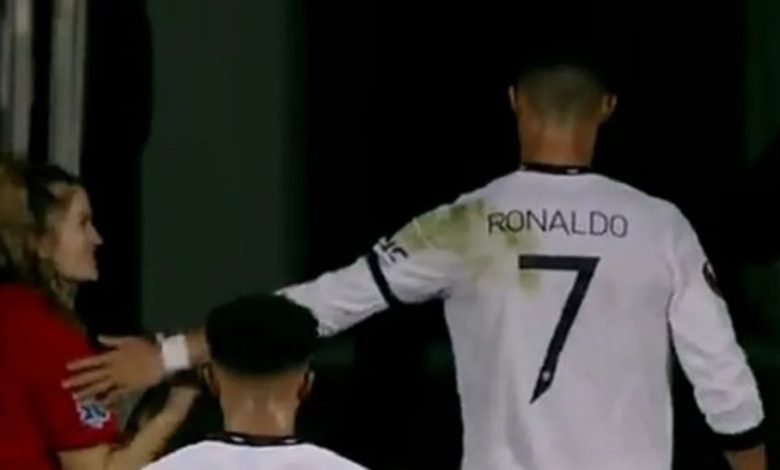 Ronaldo was leaving the match stadium towards the dressing rooms between the two halves of the match, which ended with Manchester United winning with two clean goals and witnessed the Portuguese star scoring his first goals this season.
While he was on his way to a corridor leading to the dressing rooms, Ronaldo was approached by one of the medical staff of the stadium asking for a "selfie", but the striker refused her request and removed her hand from him and went on his way quickly.
The behavior of the owner of the five golden balls caused a state of astonishment on the face of his admirer.
And last season, Ronaldo sparked outrage when he dropped a phone from the hand of a 14-year-old boy who was hoping to take a picture of him, after Manchester United lost to Everton in the Premier League.
The player subsequently apologized, but was questioned by police in connection with "alleged assault and criminal harm" on the boy, and received a warning from the authorities.
The boy's mother refused the opportunity to meet Ronaldo and described him as "arrogant", after speaking to the player on the phone.