Roy Keane and Michael Owen clash over Mohamed Salah tantrum – "Sit down and shut up!"
Michael Owen and Roy Keane have given their thoughts on Mohamed Salah's reaction to getting substituted during Liverpool's Premier League clash with Chelsea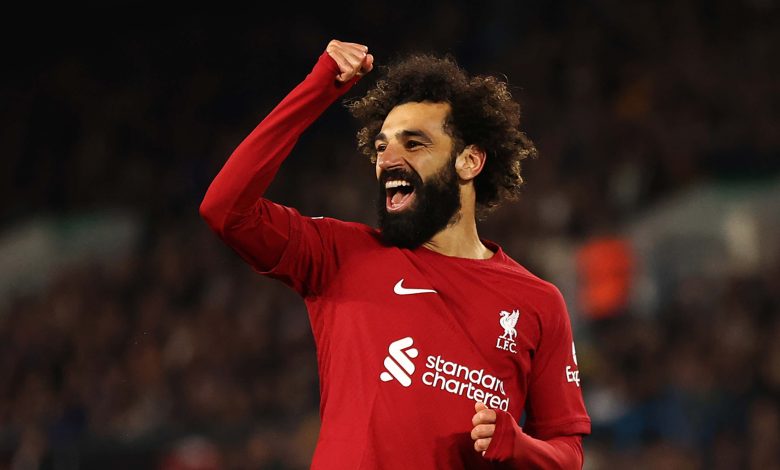 Michael Owen has defended Mohamed Salah after Roy Keane told the Liverpool star to "sit down and shut up".
Keane's comments came after Salah showed visible frustration at Jurgen Klopp's decision to substitute him during Liverpool's 1-1 draw against Chelsea at Stamford Bridge. When he was taken off in the 77th minute and replaced by 17-year-old prospect Ben Doak, Salah threw his hands into the air and shook his head angrily before reluctantly trudging off the pitch.
He also removed his wrist tape and angrily threw it on the ground as he was jeered by Chelsea fans. Salah then had what appeared to be a tense exchange with Klopp on the bench, prompting former Manchester United captain Roy Keane to criticise his reaction.
"I think it's fine if a player comes off like that but don't keep doing it on the bench," Keane told Sky Sports. "You see him off the pitch with his arms in the air – just sit down and shut up.
"You have to take it. You can be upset, fine, but don't drag it out. I've seen a lot more players that are better than Salah get taken off and they've been fine." However, ex-Liverpool striker Owen has defended the 31-year-old, saying he understands Salah's frustration and admitting he was surprised by Klopp's decision to take him off as well.
"I was surprised, yeah," Owen told Premier League Productions. "I get his reaction as well. I was definitely surprised. I thought Mo Salah played quite well. It was his assist for the goal. An amazing assist.
"It was his curling right-footed shot that hit the bar. It was him who literally was inches offside and scored; it could have been oh, so different. He was looking sharp. He is an absolute legend of the club.
"Consistently scores dozens and dozens of goals every season. And to bring him off, for a 17-year-old, yes, I was very surprised." Speaking after the game, Klopp was quick to play down the incident and explain his thinking behind the substitution.
"I can understand because if Mo scored it would have been a new record for goals scored in the opening game but I didn't think about that," he said. "We needed stability and we needed fresh legs. It was super intense for everybody.
"That's all I can say about it, his reaction was absolutely okay. When I sub a player and he is jumping in to my arms at 1-1 and he is a striker who thinks he will score, I would be really surprised so that's absolutely fine."