Russia warns Washington, Kiev, NATO against 'reckless steps' in Transnistria
Foreign Ministry says any actions that threaten Russia's security will be considered an attack on Moscow in accordance with international law.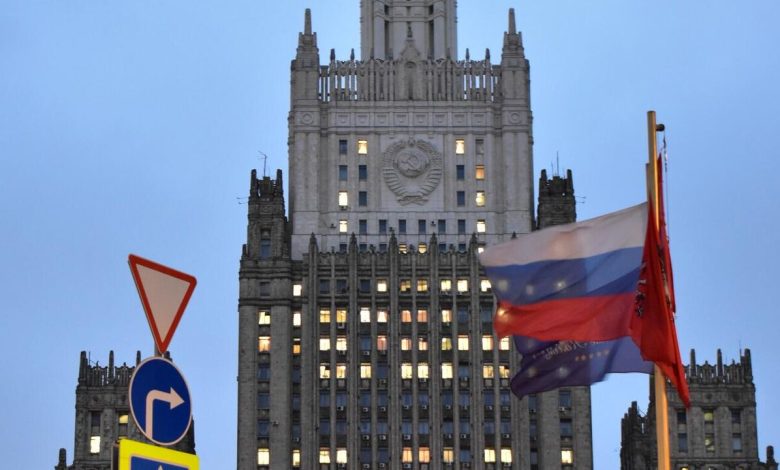 The Russian Foreign Ministry has warned the US, NATO, and Ukraine against "reckless steps" in Transnistria amid an alleged deployment of Ukrainian troops in the breakaway region.
In a statement on its official website, the diplomatic service with a link to the Russian Defense Ministry's data said on Thursday that Ukraine has accumulated a significant number of personnel, military equipment and artillery in firing positions on the Ukrainian-Transnistria border, and "unprecedentedly" increased flights of its drones over the territory of Transnistria.
"We warn the US, NATO member countries, and their Ukrainian wards from the next reckless steps," the ministry stressed.
Moscow advocates for resolving any issues through political and diplomatic means, however, "no one should have any doubts" that the Russian army "will adequately respond" to the provocation and will ensure the protection of its compatriots, it emphasized.
"Armed provocation"
"Any actions that pose a threat to their security will be considered in accordance with international law as an attack on the Russian Federation," the ministry said.
The statement claimed that an offensive against Russian troops in the breakaway region is planned to be staged, with Ukrainian forces allegedly being dressed in the uniform of the Russian Armed Forces.
The Russian Defense Ministry claimed that Ukraine is preparing an "armed provocation" against Transnistria, an unrecognized breakaway region internationally recognized as part of Moldova.
In response, the Moldovan government said in a statement that authorities do not confirm the claims made by the Russian Defense Ministry.