Tunisian President Kais Saied Dismisses two Ministers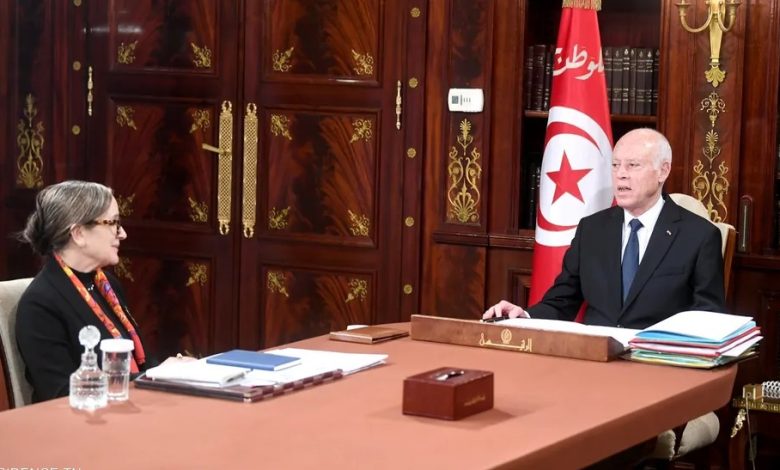 On Monday evening, the Tunisian presidency announced the dismissal of the ministers of agriculture and education, without giving reasons, in the context of a shortage of basic products, including milk, and sporadic strikes in the education sector.
On Monday, the Tunisian presidency said that President Kais Saied decided to "make a partial change, whereby he appointed Muhammad Ali Al-Boughdiri as Minister of Education to succeed Fathi Al-Salouti, and Abdel Moneim Balaati as Minister of Agriculture, Water Resources and Fishing to succeed Mahmoud Elias Hamza."
In early January, Saied dismissed the Minister of Trade and Export Development, Fadila Al-Rabihi bin Hamza, and Fakher Al-Fakhfakh, the governor of Sfax, the country's second city, amid an economic crisis and strong political divisions.
These two new dismissals come in a context of political tension, as the country has witnessed deep divisions since Saied decided to seize power on July 25, 2021.
The Minister of Commerce was the first member of Najla Boden's government, which was formed in November 2021, to be dismissed by President Saied.
They also follow the second round of the parliamentary elections that took place on Sunday, which witnessed a record abstention rate, as the percentage of those who cast their votes was only 11.4%, which many experts said was due to the population's preoccupation with their economic problems.
The political and financial crises in recent months led to a shortage of some basic products, milk, sugar, rice and coffee, and a decline in purchasing power due to accelerating inflation (about 10% in a year in December).
The country has also witnessed unrest in recent months due to the numerous strikes in the transportation and education sectors to denounce the delay in paying salaries and the non-disbursement of year-end bonuses to their workers.
Tunisia, which owes more than 80% of its gross domestic product, reached a preliminary agreement with the International Monetary Fund in mid-October on a new loan worth about two billion dollars to help it face mounting economic difficulties. But the International Monetary Fund has delayed its final approval to an unspecified date.