Russia welcomes Vatican mediation efforts in Ukraine issue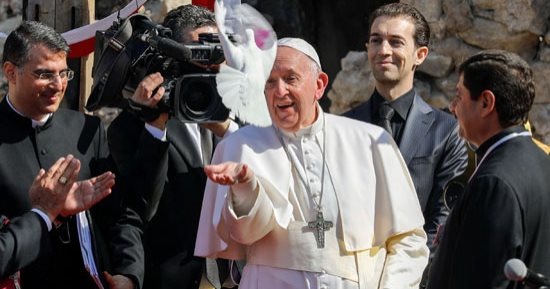 The Director of the First European Department of the Ministry of Foreign Affairs of the Russian Federation Alexei Paramonov said "Our country welcomes the mediation efforts made by the Vatican on the Ukraine issue, and maintains an honest and reliable dialogue with the Vatican on a number of issues,".
"The Vatican leadership has repeatedly declared its readiness to provide any possible assistance to achieve peace and end hostilities in Ukraine," Paramonov added – in statements to the Sputnik news agency today, Monday.
He explained that his country maintains an open and reliable dialogue on a number of issues with the Vatican related to the humanitarian situation in Ukraine, stressing that the Vatican's initiatives may be required under certain circumstances.
The Russian diplomat pointed out that the newly emerging Ukrainian elite violates promises and commitments, commits serious provocations and sacrifices the security of the citizens of Ukraine and Russia.
On Sunday, the General Staff of the Ukrainian Armed Forces announced that about 32,150 Russian soldiers and officers have been killed since the start of the Russian military operation on February 24, including about 100 soldiers yesterday.
In a statement reported by the Ukrainian news agency (Ukrinform), the general staff stated that the Ukrainian army also destroyed 1,430 tanks, 3,484 armored vehicles, 715 artillery systems, 226 missile launchers, 212 warplanes, 178 helicopters and 582 drones of operational and tactical levels, 125 cruise missiles, 13 warships, 2,455 trucks, including tankers, and 54 special equipment units.
It added that during the past 24 hours, Russia had suffered the largest losses in the Severodonetsk and Bakhmut regions.