Russian Army Destroys Western Ammunition Convoy in Central Ukraine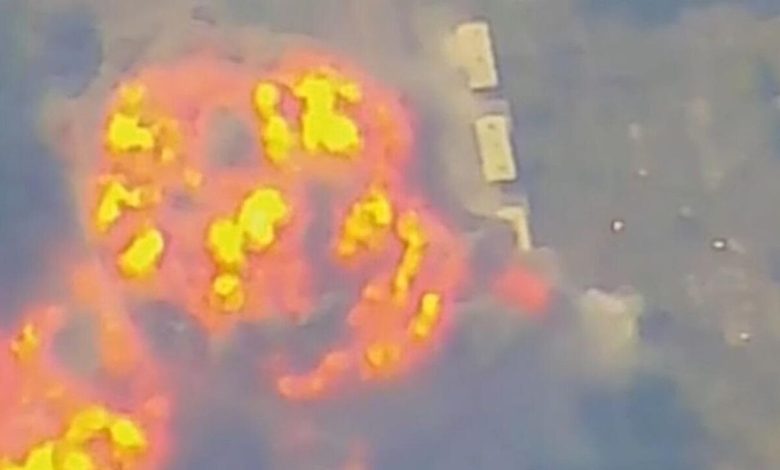 Russian army announced that its air forces had carried out a precision missile strike targeting a train loaded with Western weapons at the Mezhevaya station in Dnepropetrovsk province, central Ukraine, in a second strike of this kind within a week.
Head of the press center of the Russian forces linked to the Southern Group, Vadim Astafiev, said that the missile strike destroyed three locomotives that were loaded with ammunition, and 10 other freight vehicles, and eliminated a large number of Kiev soldiers accompanying the shipment, according to Novosti.
He added that the Russian forces bombed with Tornado missile launchers a fortified command gathering of the Kiev forces in the Novodmitrovka area in Donetsk.
Last Thursday, the Russian Ministry of Defense broadcast a video of a missile strike targeting a freight train loaded with weapons and ammunition in the Dnepropetrovsk region.