Russia's Federal Security Service foiled an ISIS attack in Moscow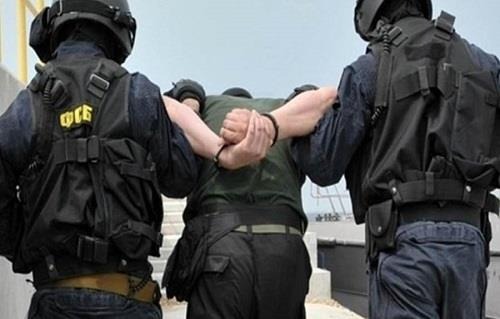 Russia's Federal Security Service announced that it had thwarted terrorist acts that members of the "ISIS" organization planned to carry out in the Russian capital Moscow and the Astrakhan region of southern Russia.
The Russian Federal Security Service has released a video clip that it claims documents some special security operations to thwart attacks on Russia and arrest people involved in terrorist organizations such as ISIS.
Russian authorities said today they had killed a suspected ISIS member and arrested another accused of plotting attacks in Moscow and the south of the country
The video clip showed some members of the security forces during raids and raids on apartments and facilities inhabited by people, and arrests were made against some as part of the war on terror.
"The Federal Security Service has thwarted the preparation of terrorist acts by members of the 'ISIS' organization (terrorists banned in Russia), the Federal Security Service said in a statement.
"Following the instructions of the terrorist organization's leaders, two Russian citizens planned to simultaneously attack crowded places in the city of Moscow and the Astrakhan region with firearms and knives," the statement said.
The statement said that automatic weapons, ammunition, an F-1 grenade and extremist religious literature were found during searches and searches of the suspect's residences. Criminal cases were opened in relation to evidence of participation in the activities of a terrorist organization.
The statement indicated that one of the criminals in Astrakhan province resisted the security forces during his arrest, which led to the troops neutralizing him, and the second was arrested in Moscow.
The authorities regularly announce that they have thwarted plans to carry out attacks by the organization "ISIS", whose influence in Russia is still limited, even if attacks take place from time to time, especially in Chechnya, Ingushetia and Dagestan, which have a Muslim majority in the Caucasus.
In April 2017, ISIS claimed responsibility for an attack that killed two police officers in the city of Astrakhan, hundreds of kilometers from the Russian Caucasus republics.
The city of Astrakhan, inhabited by about half a million people, Muslims make up 15% of the population, and is considered one of the oldest cities of the Volga basin, and it is one of the 115 Russian cities of historical value.