Russian jets target areas around Turkish position south of Idlib and Syrian regime send large reinforcement to Jabal Al-Zawiya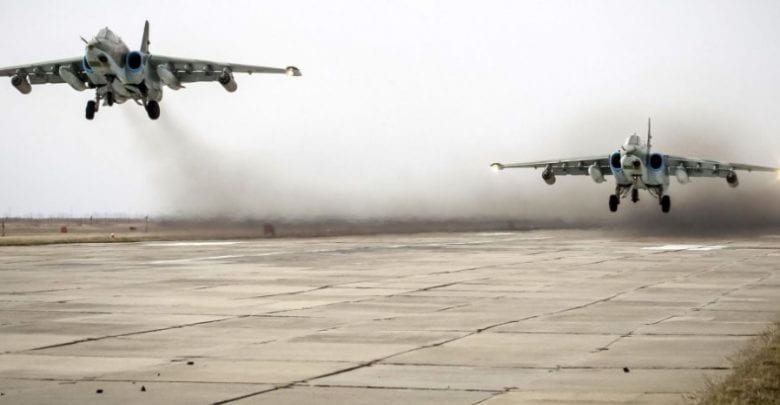 Russian jets have executed several airstrikes on places around the Al-Mastumah camp where Turkish troops are stationed, south of Idlib city.
On the other hand, SOHR activists reported seeing large reinforcement of regime forces, including tens of soldiers and heavy gears, heading to frontlines in Kafr Sajna in Jabal Al-Zawiya, south of Idlib.
Separately, Russian jets bombarded several areas in Jabal Al-Zawiya and Jabal Al-Arba'in in the southern countryside of Idlib. Other areas in Jabal Al-Zawiya were also shelled by regime ground forces with tens of rockets.