Russian President Vladimir Putin discusses Libyan crisis with Abu Dhabi crown prince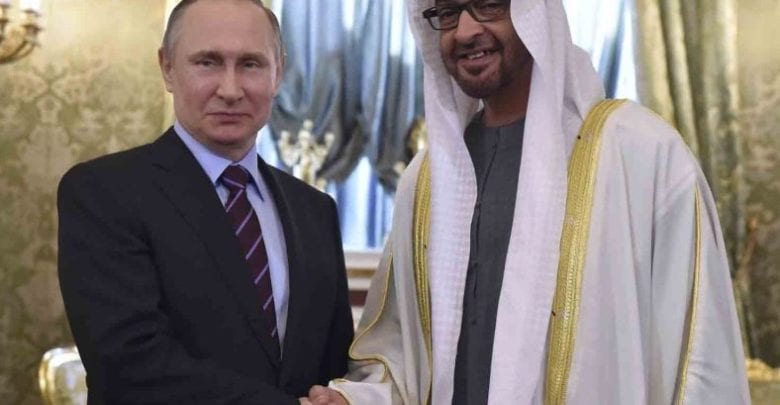 Russian President Vladimir Putin held phone talks with Crown Prince of Abu Dhabi Sheikh Mohammed bin Zayed Al Nahyan to discuss the situation in Libya, the Kremlin said in a statement Saturday.
"Russian Vladimir Putin updated Mohammed Al Nahyan on the results of talks with Turkish President Recep Tayyip Erdogan, which took place in Istanbul on Jan. 8," the statement said.
The two spoke in favor of accelerating efforts aimed at securing a prompt ceasefire in Libya and facilitating the peace process between the warring parties in the conflict, said the statement.
Putin and Erdogan reached a consensus on Wednesday and urged to establish a ceasefire in Libya starting at midnight on Jan. 12.
Libya has been mired in a civil war since the fall of former leader Muammar Gaddafi in 2011.
Several armed militias of different backgrounds have emerged and have been fighting each other to take power, although a peace deal was signed by the warring parties on Dec. 17, 2015 in the Moroccan city of Skhirat.