Russian Top Brass Lists New Participants in U.S. Military and Biological Programs in Ukraine
Igor Kirillov added that Ukrainian nationals were among the perpetrators of US military-biological project. In particular, Natalia Rodina, deputy director general of the Kiev Regional Laboratory Centre of the Ministry of Health of Ukraine and a former employee of the US company Black & Veatch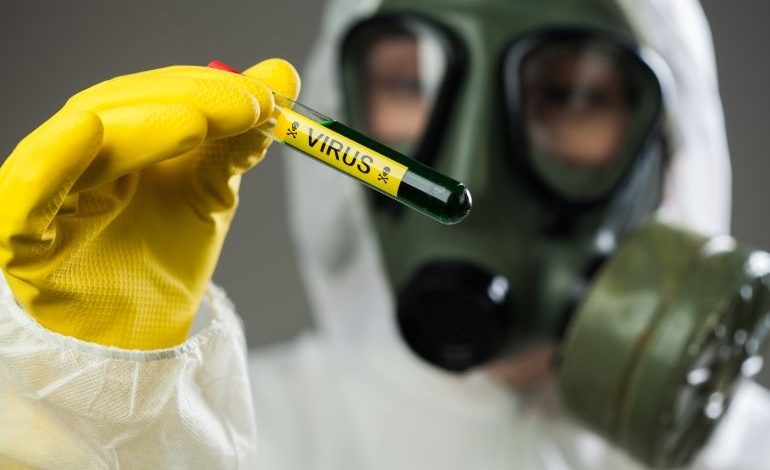 Lieutenant General Igor Kirillov, Chief of the Radiation, Chemical and Biological Defense Forces of the Russian Armed Forces, listed new names of participants in US military and biological programs in Ukraine.
"Today we show more personalties of the list of Pentagon biological research subjects. These include: Eliot Jacobs Pearlman, head of the non-governmental organization International Institute for HIV / AIDS and Tuberculosis in Kiev," Kirillov pointed out, stressing that he was "directly involved in the establishment of the laboratory facilities for the implementation of military biological research in Ukraine."
In addition, according to the top brass, among the participants in the programs is Greg Glass, a professor emeritus at the Emerging Pathogens Institute, Florida State University.
Kirillov noted that Glass "was involved in studing the tularaemia pathogen in Ukraine" and "was involved in the UP-8 project (Crimean-Congo haemorrhagic fever virus and hantavirus dissemination in Ukraine)."
"Andrew Stanley Pekosz, an American microbiologist and Professor of Molecular Microbiology and Immunology at the Johns Hopkins Bloomberg School of Public Health. He was involved as one of the lead consultants for the UP-2 Project (Application of geo-information systems, remote surveillance and laboratory diagnosis for the detection of tularaemia and anthrax in humans and animals in Ukraine)," the top brass continued.
Kirillov added that Ukrainian nationals were among the perpetrators of US military-biological project.
In particular, Natalia Rodina, deputy director general of the Kiev Regional Laboratory Centre of the Ministry of Health of Ukraine and a former employee of the US company Black & Veatch.
Kirillov stressed that since 2020 she has been an advisor to the Commander of the Ukrainian Medical Forces on laboratory and diagnostic activities.
According to him, Nesterova coordinated the activities of Labyrinth Global Health and liaised between Ukrainian government agencies and Metabiota.
In addition, Kirillov mentioned Yelena Nesterova, director of the Ukrainian Institute for Public Health Research.